Trump serves Clemson football team McDonald's, Wendy's, Burger King during celebratory dinner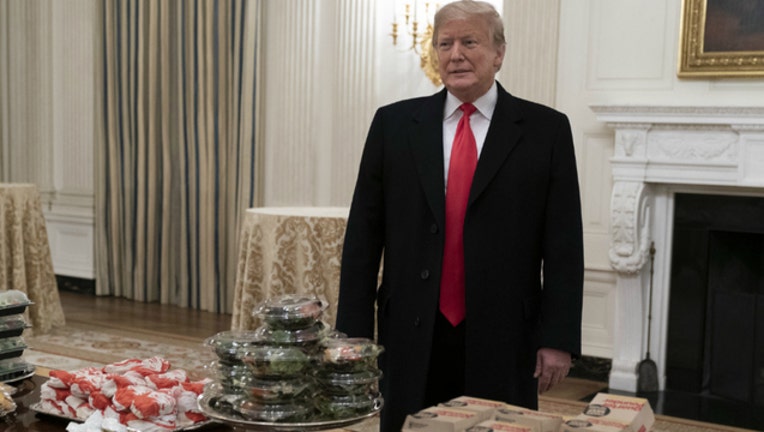 FOX NEWS - Fast food is reported to be one of his favorite cuisines, after all.
President Trump said Monday that the White House will be serving McDonald's, Wendy's and Burger King during a dinner with the visiting Clemson University football team following their win against the University of Alabama.
"The Clemson championship team, the national championship team will be coming tonight, it'll be exciting," Trump said when speaking to reporters outside the White House. "And I think we're going to serve McDonald's, Wendy's and Burger King with some pizza. I really mean it. It'll be interesting. And I would think that's their favorite food."
The president has previously admitted to feeling better about eating fast food from McDonald's and Wendy's due to hygiene and food-prep concerns, as well as taste.
"I'm a very clean person. I like cleanliness, and I think you're better off going there than maybe someplace that you have no idea where the food's coming from. It's a certain standard," he said in a 2016 interview. "I think the food's good," he added.
The Clemson Tigers secured the College Football Playoff National Championship last week, in a 44–16 game against the Alabama crimson tide on Jan. 7.