Trump signs order giving Joint Chiefs 30 days to come up with plan to defeat ISIS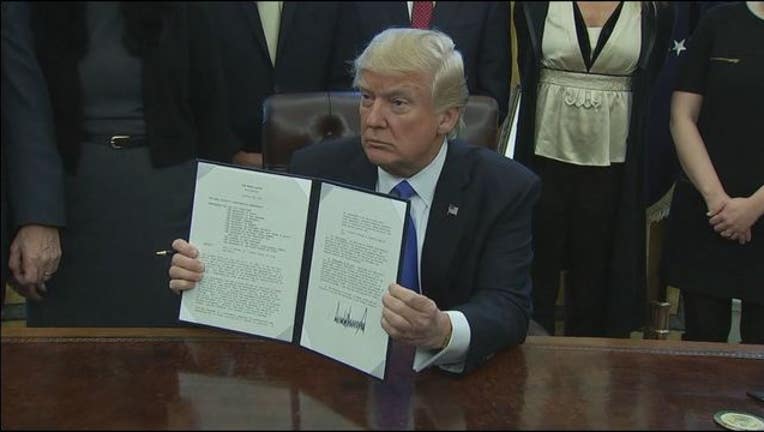 article
WASHINGTON, D.C. (AP) - President Donald Trump signed three executive orders on Saturday, including one that gives the Joint Chiefs of Staff, the president's top military advisers, 30 days to prepare a plan to defeat the Islamic State group.

"I think it's going to be very successful," Trump said. "That's big stuff."

On the campaign trail, Trump claimed he had a secret plan for defeating ISIS.

In September, Trump told FOX News that to defeat ISIS, the United States needed to "knock the hell out of them. We're going to have to do something extremely tough over there."
 
In a separate action Saturday, Trump took steps to begin restructuring the White House National Security Council. Aides said the changes would help the council better adapt to cyber, digital, terrorist and other modern-day threats.

Trump also signed an executive order that bans administratoin officials from ever lobbying the U.S. on behalf of a foreign government. The order imposes a five-year ban on other lobbying.