Trump's first year: How voters in America's heartland feel about the president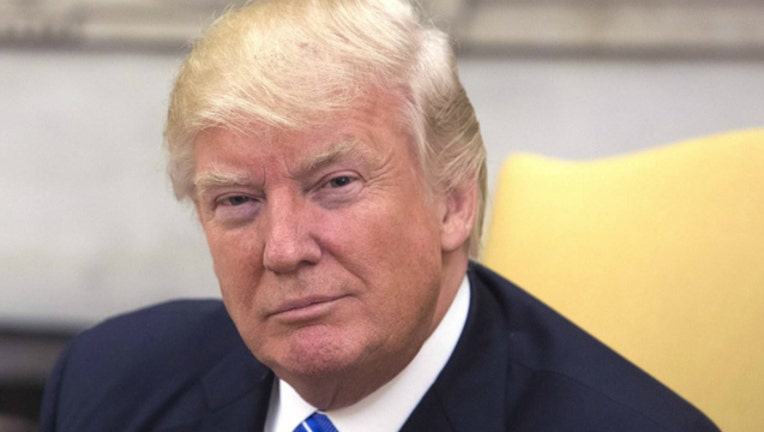 article
KENOSHA, Wisc. (FoxNews.com) –  Wisconsin voters are a bit hard to stereotype or predict.
The state voted for Barack Obama by a large margin in 2012. In 2016, the Wisconsinites again left no doubt about a recount, but voted for Republican Donald Trump.
Many of the counties in white, working class southwest Wisconsin voted for Democrat Russ Feingold for Senate at the same time as they ushered Trump into office.
"Donald Trump stood out and he fought back. He had an agenda. Everybody else just seemed wishy washy," said Matt Augustine of the Kenosha County Republican party. 
For a year now, they have watched a president engage in petty spats, tweet in the middle of the night and apply pejorative nicknames to those who disagree with him. 
"Yeah, that's disgusting," said retired salesman Cy Costabile. "It makes our country look bad."  
They have watched the president knock a headline of his own accomplishment to the back page with an angry tweet or remark. 
"He'll change the narrative, in the same day he'll change the narrative about things," says retired teacher Sheryl Becker. "I would think it would be very frustrating for the people he has to work with."
Art Pacetti is offended by the spats and un-presidential behavior. 
"I think this is the worst President we've ever had," said Pacetti.  
Much like the rest of the country, voters in America's heartland either love Trump or dislike him. But in an area that overwhelmingly voted for Trump, the passion for him remains high. 
When it comes to fights with the media, teacher Tim Glidden thinks the reporters are to blame. 
"The media is never fair to anybody. It doesn't matter who it is," he said.
Wisconsin voters gave us a possible forecast to the mid-term elections.  A special election in the traditionally Republican tenth district saw Democrat Patty Schactner win an upset victory over Republican Adam Jarchow for the state Senate. It prompted Wisconsin's Republican Gov. Scott Walker to tweet that the election result "is a wake-up call for Republicans in Wisconsin."
Gina Walkington, a progressive activist from Kenosha county, called that the Trump effect. 
"I don't think his intention was to electrify his opposition," she said. "But yeah, I think the effect that his candidacy, his presidency has had is to really galvanize people."
Despite all that has been written about the U.S. losing standing with world opinion, Wisconsin Trump supporters disagree.
"I think we are now more respected overseas," said Air Force veteran Tom Stevens. Trump supporters saw tough talk with North Korea. The saw a president recognize Jerusalem as capitol of the Jewish state and a promise to move the embassy from Tel Aviv. 
They also saw a president empower his military leaders, and the degradation of ISIS.
"I think other countries probably perceive that our president is probably someone that is going to back up what he says. If he draws a line in the sand, it is to be respected," said university professor Gary Gliddon.
Trump supporters note that the stock market is pushing further into record territory.  Wisconsinites are quick to credit House Speaker Paul Ryan with tax reform, but they note that it went through on Trump's watch with his support.
"Companies are giving out bonuses. Dow Jones, Wall Street is doing well," Gliddon said.
Read more on FoxNews.com.