Turning lemons into hope: Riverside lemonade stand continues fight against childhood cancer
RIVERSIDE, Ill. - A bittersweet fundraiser is taking over southwest suburban Riverside on Friday.
Friday marks the 6th annual Lawton Road Kids Lemonade Stand, an event that raises money to fight childhood cancer and helps remember one of the village's tiniest and sweetest residents.
"He was the cutest baby I've ever seen in my entire life. Even though all that he endured, he was still smiling," said Jennifer Veselsky.
Seven years ago, Veselsky's grandson, Giovanni, was diagnosed with an extremely rare cancer. It was discovered by his mom, Amber, during a diaper change. A strange lump near his liver.
SUBSCRIBE TO FOX 32 CHICAGO ON YOUTUBE
Despite numerous treatments, surgery and special care, baby Gio passed away at 14 months.
"When Gio was going through treatment, everybody put gold ribbons on their trees all through Riverside and Brookfield all over just to show support," Jennifer Veselsky said.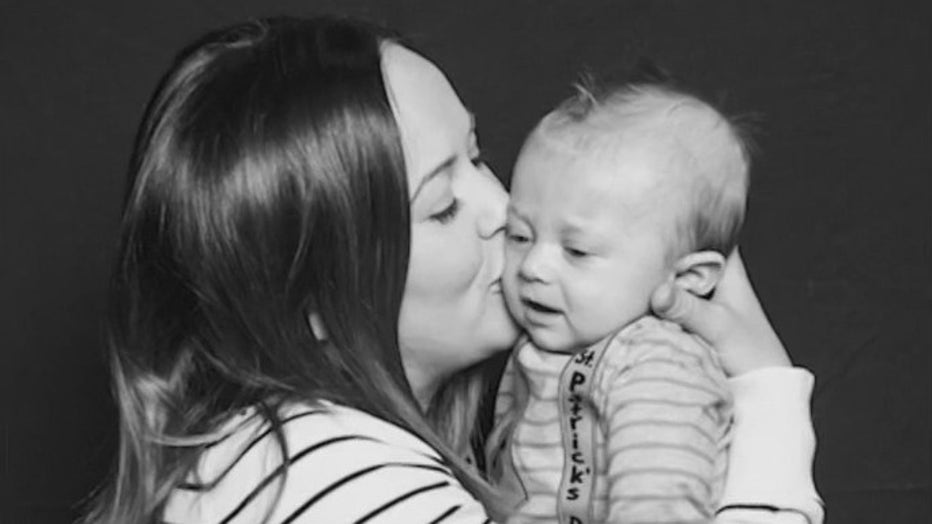 Little did Gio's family know just how strong that support would become.
Every year, since baby Gio's passing, the kids of Lawton Road in Riverside host a lemonade stand with generous sponsors donating the drinks.
Proceeds benefit a national non-profit called "Alex's Lemonade Stand" that raises funds for childhood cancer research and support.
"I know this money is going to a good cause, and it's helping children not suffer through what Gio went through," said lemonade stand volunteer Giada Decola.
"They're like a second family to me and I know it means a lot to them," said Mia Marchetti, another volunteer.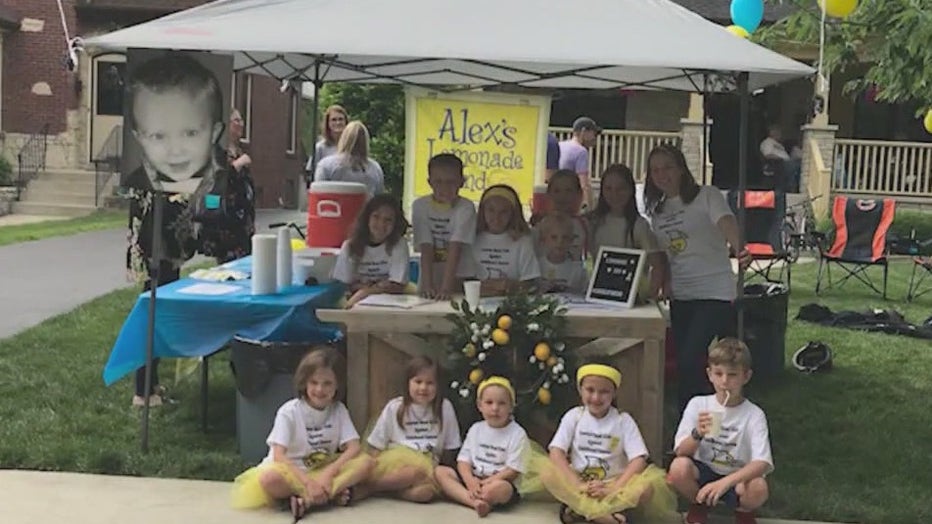 The first year, the Riverside lemonade stand raised $5,000. This year, the goal is $50,000.
"The money that we raised can go to other families, and they don't have to go through what we went through," said Spencer Veselskly, Gio's uncle.
"Maybe what we do in his memory can help another family, and they don't have to endure the heartache that childhood cancer does bring," said Jennifer Veselsky.
The Lawton Road Kids Lemonade Stand will be held Friday, Aug. 25 from 1 p.m. to 8 p.m. in Riverside. 
In addition to this event, baby Gio's family celebrates his life all year by handing out tiny cards with his picture as they perform acts of kindness. His young life has touched so many.
And we're always looking to hear your good news. Email us at GoodNews@fox.com.
We're looking for uplifting, positive and encouraging stories happening across Chicagoland.