United Airlines plane slides off runway at O'Hare Airport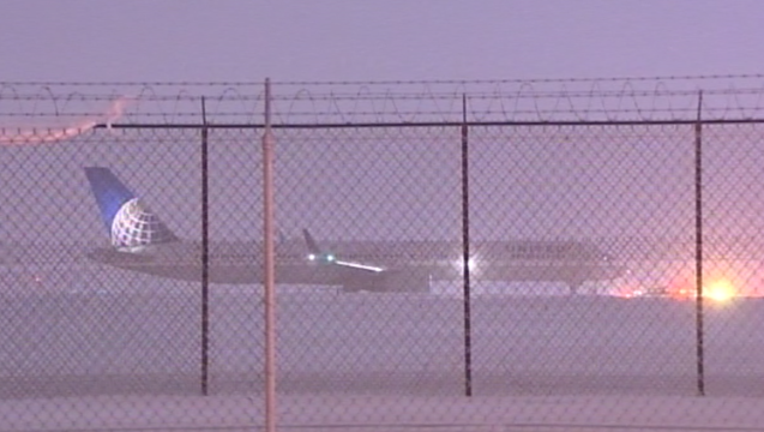 article
CHICAGO (Sun-Times Media Wire) - A plane slid off a runway early Sunday at O'Hare International Airport.
United Airlines flight No. 441 from Orlando International Airport slid off the runway about 1:10 a.m. after landing at O'Hare, according to Chicago Police and the airline.
When the plane turned to taxi on the runway, one of the tires went off the pavement, a spokeswoman for United Airlines said. No injuries were reported and passengers were bused to the terminal.
Additional information was not immediately available.
As of midnight, 1.7 inches of snow had fallen at O'Hare, according to the National Weather Service. Snow accumulation of 1-4 inches was expected overnight in the Chicago area.
As of 3:42 a.m. Sunday, airlines had canceled 145 flights at O'Hare, according to the Chicago Department of Aviation. On Saturday, nearly 500 flights were canceled at O'Hare and about 100 flights were canceled at Midway.