University of Illinois offering free tuition to some in-state students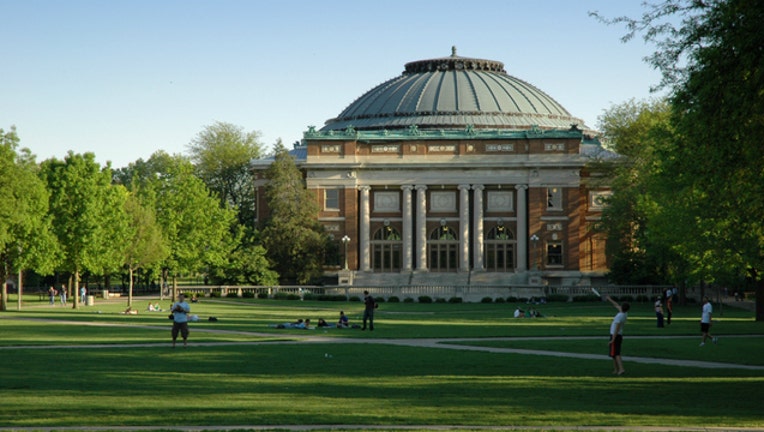 article
URBANA, Ill. (AP) - The University of Illinois announced Monday that it will be offering eight semesters of free tuition and fees to qualified in-state students whose family income is below $61,000 annually.
Called Illinois Commitment, it is part of an effort to keep talented students of modest means from seeking their college education outside the state. The offer is worth at least $15,000, depending on the student's major.
University officials said the program, which will initially cost $4 million, will be funded through a combination of institutional, federal and state aid, including Pell Grants and Monetary Award Program grants.
"We want to move to a paradigm where people are no longer debating about whether they can afford to apply to Illinois, to one where they have resolved they can't afford not to apply and enroll at this university," said Chancellor Robert Jones.
A search of the university's website indicates the total cost of attending is $31,000 to $36,000 annually, including books, fees, room and board and other expenses. Officials said there is financial aid available, but potential students can only learn how much is available by going through a process that can take weeks or months.
"This is designed to simplify that concept: If my family income is less than $61,000, I know that tuition and fees are covered," said vice provost Kevin Pitts. "That concept, we think, is something that will really help students who may have been hesitant to even submit an application, let alone choose to attend."
The university's action comes in the wake of legislation signed by Gov. Bruce Rauner aimed at persuading in-state students to choose Illinois colleges. One measure sets aside $25 million for public universities to match and create a pool of merit-based scholarships, not based on financial need.
Education officials have long warned Illinois universities were suffering from lagging enrollment, crumbling infrastructure, exorbitant tuition and funding woes.
"We've been making this case as strongly as we could for quite a while, and we're very happy to see the state legislators and the governor and the Higher Education Working Group start to focus on this issue," said Tim Killeen, president of University of Illinois. "It's not just for U. of I. but for the whole state."
Data from 2016-17 shows about 45 percent of University of Illinois students take out loans, and the average debt upon graduation is $24,667. Officials said students whose family incomes are just above the $61,000 cutoff will continue to be eligible for considerable aid.