Uptown bank robbery: FBI seeks suspect who hit Chase Bank
CHICAGO - A Chicago bank was robbed on Thursday in the city's Uptown neighborhood.
Around 2 p.m., the FBI responded to the Chase Bank located at 5134 N. Clark St.
According to the FBI, the suspect presented a note demanding cash. A weapon was never implied or displayed.
The suspect is described as a white person in their 20s, but it is not known if they are a male or female. They were thin, about 5-foot-6 or 5-foot-7, and were wearing black sunglasses, a black beanie, a red flannel sweatshirt, and short brown hair. However, they may have had long hair and tucked into their beanie.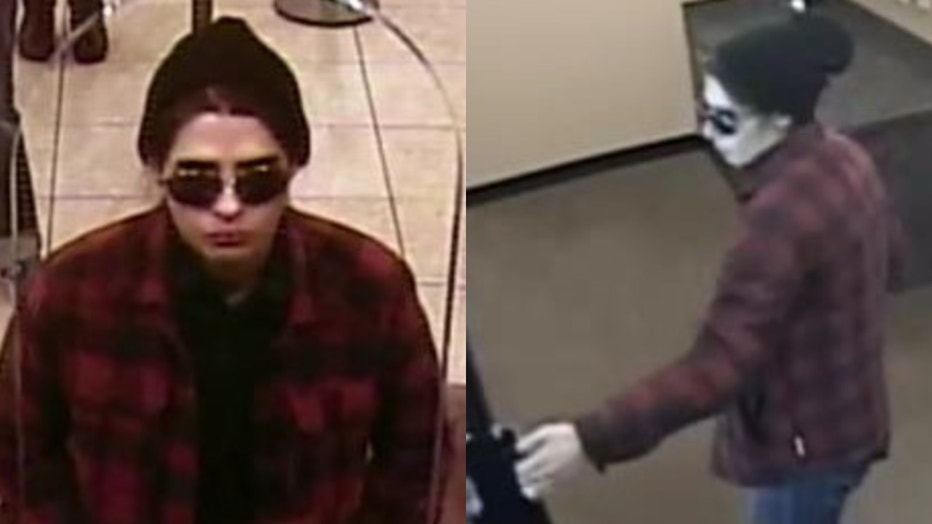 Chase Bank robbery suspect on April 6, 2023 | FBI
SUBSCRIBE TO FOX 32 CHICAGO ON YOUTUBE
The suspect is currently at large, the FBI said.
No injuries were reported.
Anyone with information is urged to leave an anonymous tip at tips.fbi.gov — or 312-421-6700.