US airstrike kills 2 senior Islamic State military leaders in Iraq, Pentagon says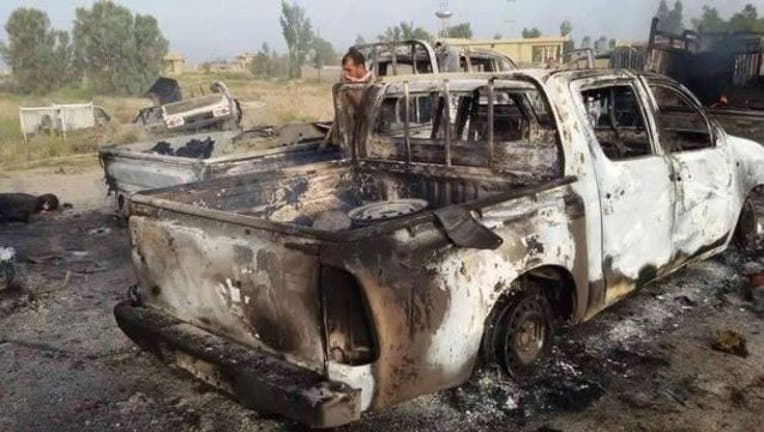 article
(FoxNews.com) - The Pentagon said Thursday that two senior Islamic State leaders were killed in a U.S. airstrike in the Iraqi city of Mosul on June 25.
The Pentagon said the airstrike killed deputy war minister Basim Muhammad Ahmad Sultan al-Bajari and a military commander identified as Hatim Talib al-Hamduni.
The announcement comes after a U.S. official said earlier this week that at least 250 ISIS militants were killed in U.S.-led coalition airstrikes targeting Islamic State convoys.
Col. Christopher Garver said the first convoy was spotted southwest of Fallujah in an area with known ISIS influence. Iraqi Security Forces fought the militants on the ground, he said, before coalition strikes destroyed some 55 vehicles.
Read the full story on FoxNews.com.