Vehicle crashes into Homewood Dairy Queen, leaving 2 injured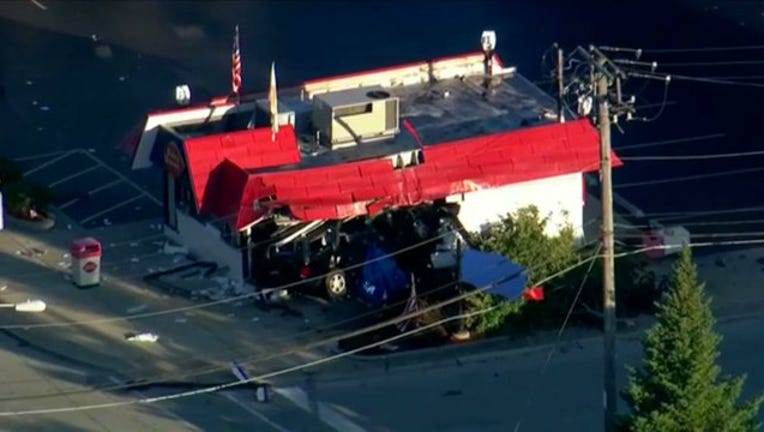 HOMEWOOD (Sun-Times Media Wire) - Two people were injured when a vehicle crashed into a Dairy Queen early Tuesday in south suburban Homewood.
Officers were called at 3:27 a.m. for reports of the vehicle crashed into the building at 1700 Ridge Road in Homewood, according to a statement from the village of Homewood.
A passenger had gotten out of the vehicle by the time emergency crews arrived, while the driver had to be extricated by firefighters, officials said. They were both taken to a hospital, where the "nature and severity of their injuries" were being evaluated.
The Homewood Dairy Queen will remain closed "until further notice" because of the damage caused in the crash, according to a statement on the restaurant's Facebook page.
The Homewood Building Department was called to assess the damage to the building and the crash remained under investigation by the Homewood Police Criminal Investigations Unit and the Suburban Major Accident Reconstruction Team.
Anyone with information about the crash was asked to call police at (708) 206-3420.