Vehicle drives into Gulf Shores Mardi Gras parade; injuries reported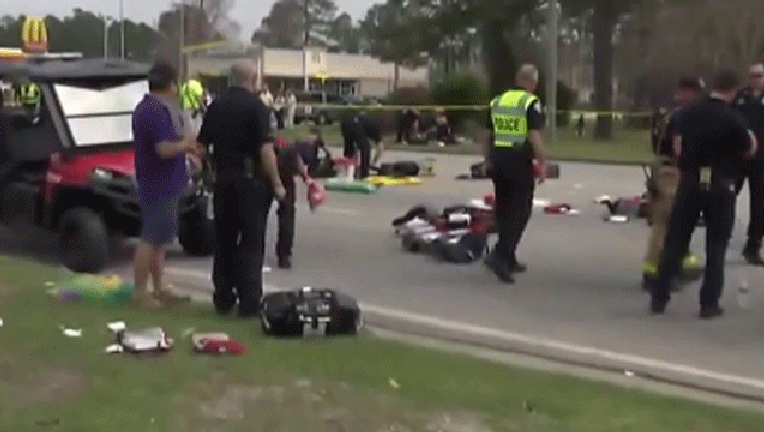 article
A group of revelers were mowed down by an out-of-control vehicle at a Mardi Gras parade for the second time in a week, with Tuesday's incident involving a dozen injured high school band members at an Alabama event.
At least 12 Gulf Shores High School band members -- aged 12 to 17 -- were injured, including four people who were in critical condition, when an SUV hit them on Tuesday afternoon, a city spokesman announced.
There's no indication the incident was intentional, authorities said.
The driver, who has not been named, is a 73-year-old man who did not appear to be under the influence of alcohol or drugs, officials said.
Read more on FOX NEWS.