Venomous caterpillar packs a punch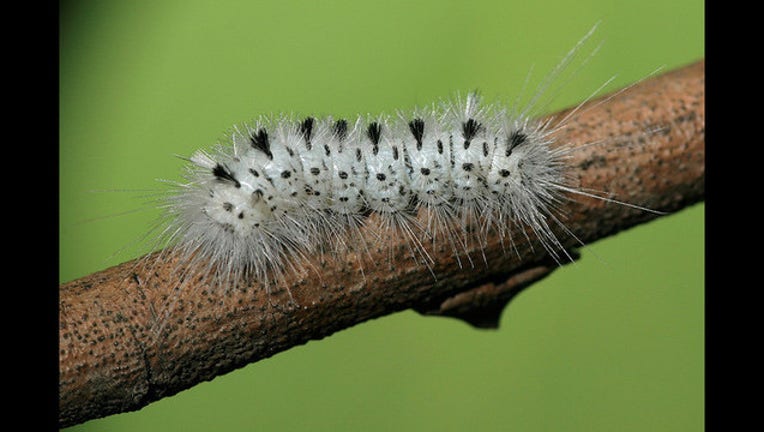 article
This caterpillar packs quite a punch.
Known as a white hickory tussock moth caterpillar, the tiny creature looks nice and cuddly. But Canadian caterpillar, which has been spotted in Western Pennsylvania, can cause a nasty rash. Its fuzzy black spines contain venom that it uses to ward off predators, but it can also irritate human skin.
If you do get the rash, it can be treated with lotion and ice. But experts say best to stay away from this caterpillar.
"It's a nuisance, and with the right conditions it can be dangerous, including not quite life-threatening, but it could jeopardize your vision,"  John Rawlins, curator of invertebrate zoology at the Carnegie Museum of Natural History in Pittsburgh, told Pittsburgh's WTAE.