Video captures passengers swimming for their lives after small plane crash off Oahu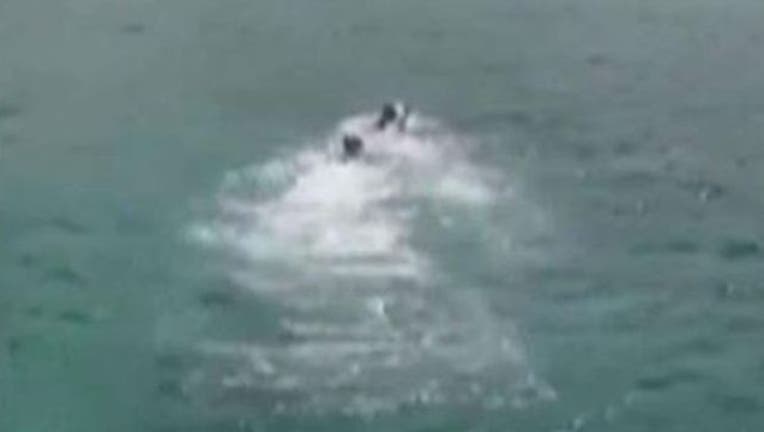 article
WAIANAE, Hawaii (AP) –  A small airplane with two people aboard crashed into the water close to shore off the island of Oahu on Monday.
Honolulu Fire Department Capt. David Jenkins said county lifeguards brought two people to shore after the single engine aircraft crashed into the water about 30 yards from Makaha Beach Park.
Honolulu Emergency Services Department spokeswoman Shayne Enright initially said there didn't seem to be any injuries, but later said one person was being taken to a hospital in an unknown condition. She said the other person wasn't hurt.
Makaha Beach Park is located near Waianae on the west side of Oahu, about 35 miles from Honolulu.
Another small plane crashed on the island of Kauai on Monday, killing all five people aboard.
That plane crashed about 9:30 a.m. during a skydiving tour just outside Port Allen Airport, the Kauai Fire Department said in a statement. The pilot, two skydive instructors and two tandem jumpers were believed to be in the plane.