Detroit man in custody after beating puppy, dumping animal in trash for breaking his sunglasses
DETROIT (FOX 2) - A Detroit man is in custody for allegedly filming himself beating a puppy for damaging his sunglasses.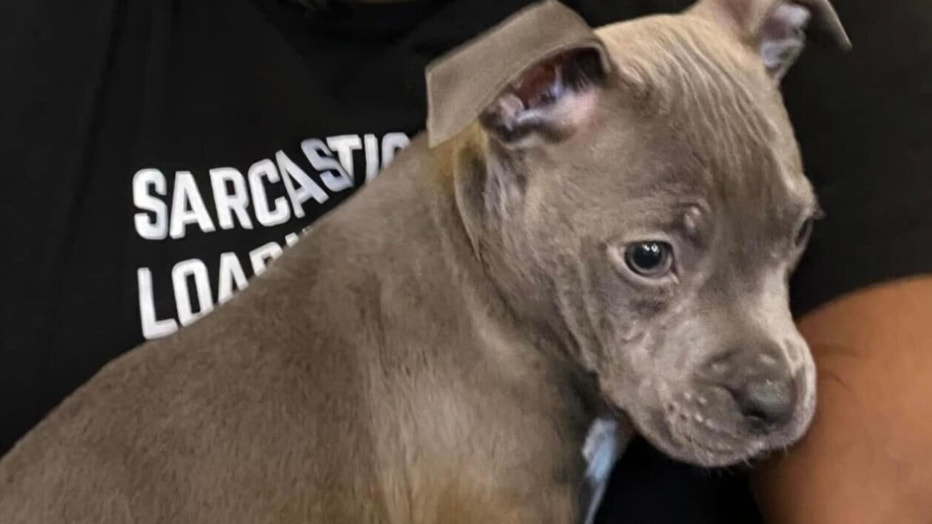 The puppy that was beaten
Videos that are circulating on social media show the man hitting and throwing the small pitbull puppy while screaming about his broken sunglasses. The man repeatedly holds up the sunglasses and blames the dog, who is crying and motionless on her side in the video.
FOX 2 has obtained the videos, but they are too graphic to share.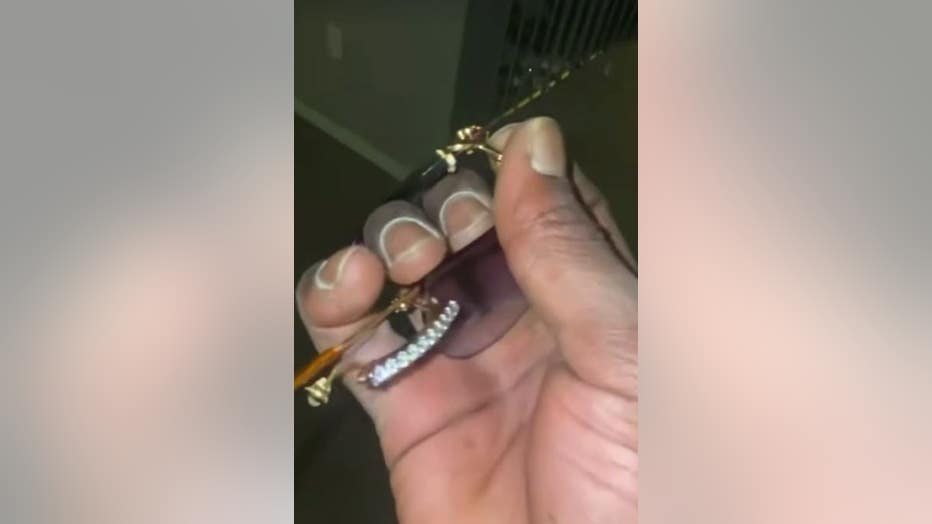 A screengrab of the broken sunglasses from the video
After the beating, the puppy who is named Lady was allegedly dumped in a trashcan. She survived the abuse.
Detroit police said the incident happened a few weeks ago, but it got their attention Monday when the video went viral. Someone who knows the suspect shared the video.
The suspect was arrested Tuesday morning, and the Michigan Humane Society (MHS) is assisting in the investigation. Police said the man has had interactions with law enforcement, but they declined to elaborate further since he hasn't been charged yet.
The case will be submitted to the prosecutor's office when the investigation is complete.  
MHS released a statement:
"On March 16, 2023, the Michigan Humane Cruelty Investigators received a tip regarding the possible beating and abuse of a puppy on Detroit's west side that allegedly occurred on March 1, 2023. Our investigators responded to the complaint and performed a wellness check on the puppy, who was left in the care of her owner, and is not currently, nor has ever been, in the care of Michigan Humane. A warrant was issued for the arrest of the accused, who is currently in custody. We're working in conjunction with the Detroit Police Department on charges relating to the animal cruelty complaint.
"As this is an ongoing investigation, we will not be providing further comment at this time."