Video shows teens damaging cars at Chicago parking garage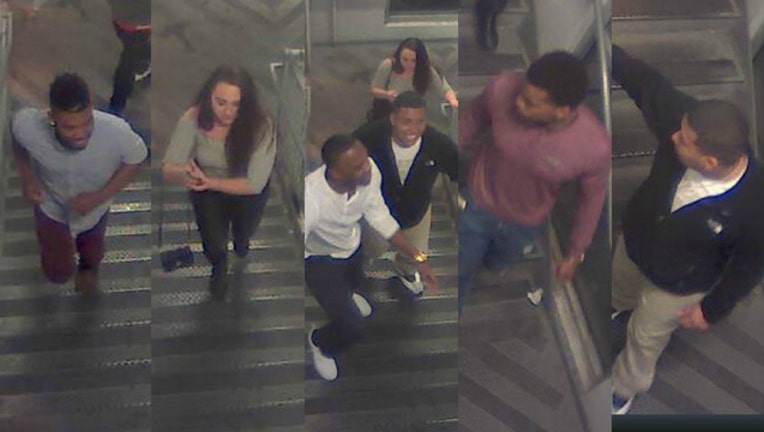 article
CHICAGO - Naperville Crime Stoppers is offering up to a $1,000.00 reward for information leading to the arrest of those responsible for the damage to four vehicles that were parked on top of the Chicago Ave parking deck.
On May 8, 2016, at approximately 1:59 AM, six black male subjects in their early 20's and one white female in her early 20's were seen walking up the S/W stairwell of the Chicago Ave parking deck (75 E Chicago Ave) and exiting on the top floor. Then, some of the group members proceed to jump onto four different vehicles causing major damage to the body panels, along with breaking the rear window on one of the vehicles.
The female involved in this incident is seen using her phone to capture the incident.
If you witnessed this incident or have any information about the suspects, please contact CRIME STOPPERS AT 630-420-6006 or contact us through our website: www.napervillecrimestoppers.com.
Your information is important to Crime Stoppers and all callers may remain anonymous. A reward of up to $1,000.00 is being offered for the information that leads to an arrest in this incident.
MOBILE APP USERS: Watch Video Here