VIDEO: Six bulldozers square off in epic street fight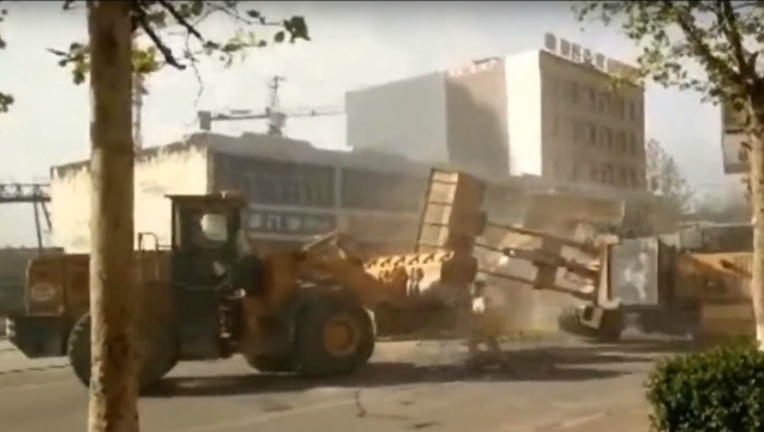 article
FOX NEWS - Well, this will almost certainly be the craziest thing you see all day.
Workers from two rival construction companies in China decided to settle their differences in a highly unusual manner: using bulldozers to do demolition derby-style battle.
The incredible six-bulldozer brawl went down on the streets of Xingtang County in Hebei Province.
Luckily for us, it was captured on camera by a witness and posted to YouTube.
Continue reading this story at FOXNews.com.