VIDEO: Soldier comes home, gives mom best surprise ever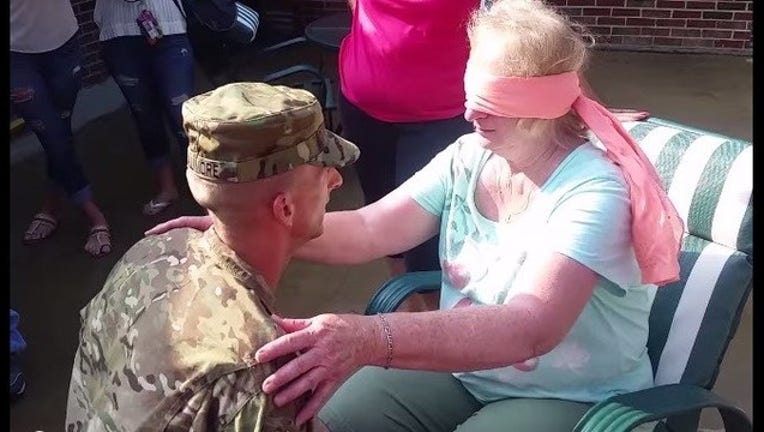 article
One family had quite the surprise for their mother.
They flew their brother home, who was stationed in Germany for 2 1/2 years The family then had mom play a game to see if she could guess who's who by feeling their faces.
Once her bandana came off and she saw her son, mom exploded with emotion. Her reaction is heartwarming and priceless!