Watch a horse gallop with traffic down a Texas highway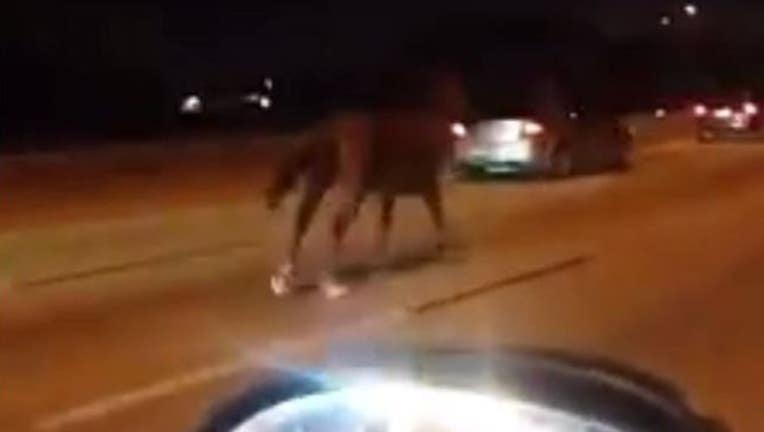 article
(FoxNews.com) - Drivers on a Houston highway last night were startled to see a frightened, loose horse galloping among traffic.
The panicked horse was seen dodging honking cars on Interstate 610.
Video taken by Christopher McKelvey showed the chaotic moment. "There's some horsepower over here in the fast lane!" he says in the video.
"My first thought was I need to try and get him off the highway," he told KPRC. "It's just crazy. You're exiting from 288, and you just see a horse."
Read the full story on FoxNews.com.