WATCH: Dramatic video of Queen's Guard as he points gun at annoying tourist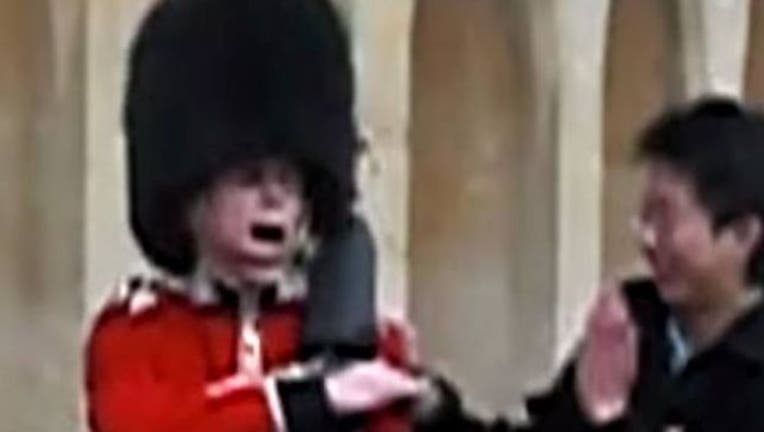 article
The Queen's Guard are known for their ability to remain stoically at attention outside England's royal residences.
But one tourist visiting Windsor Castle, about 25 miles outside of London, learned the hard way of the frightening consequences if you get too close.
A video posted to YouTube shows the mischievous tourist mocking the patrolling soldier by walking alongside him, as friends can be heard giggling in the background.
But the mood changes very quickly when the man rests his hand on the soldier's shoulder.
Read more on FoxNews.com.