WATCH: Gordon Ramsay tries Girl Scout cookies for the first time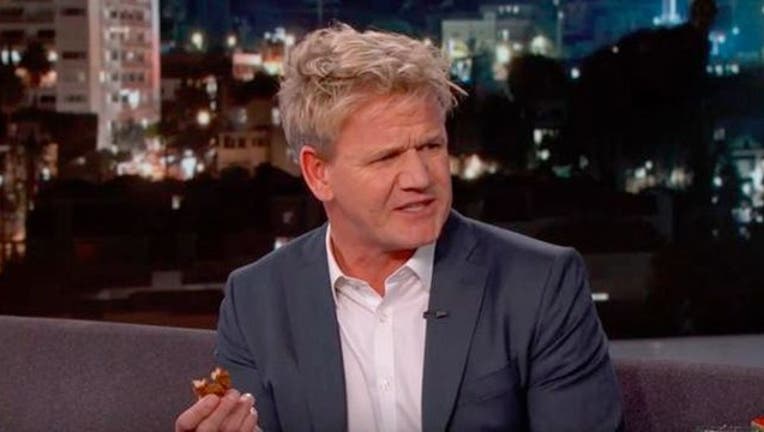 article
(FOX News) - British celebrity chef Gordon Ramsay is in the dog house for dissing a beloved part of Americana.
The host of Fox's "Hell's Kitchen" went on "Jimmy Kimmel Live!" last night to promote the current season of the TV cooking challenge series and had the chance to try Girl Scout cookies.
Forewarned by Kimmel Girl Scout cookies are "sacred territory" of Americana -- right up there with the American flag and Willie Nelson--it still doesn't stop the bad boy chef from spitting out Thin Mints after taking a bite. 
Ramsay was presented with three cookies: Tagalongs (Peanut Butter Patties), Samoas (Caramel Delites) and Thin Mints.