WATCH: Gun store owner shoots, kills armed robber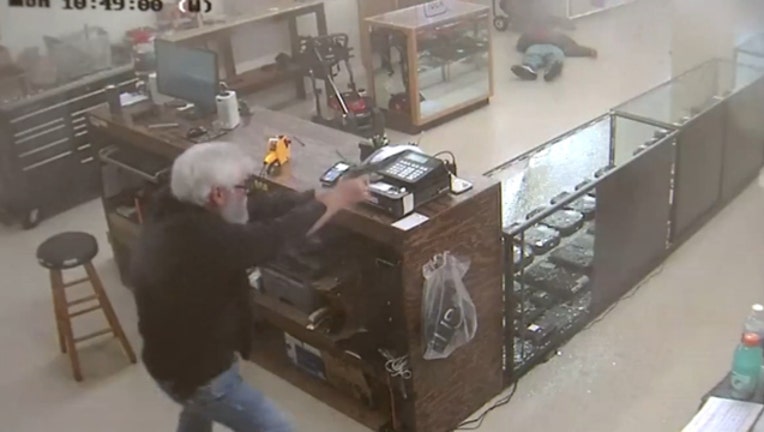 article
FOX NEWS - Last month, a Georgia gun store owner opened fire on two armed robbers, and newly-released surveillance footage shows the entire harrowing incident.
In the harrowing video - which was captured at Dixie Gun and Pawn in Mableton, Georgia, on December 26 - 64-year-old Jimmy Groover and an employee are standing behind the counter. Suddenly, two gun-wielding men storm into the store. Groover's employee raises his hands, as the robbers point their weapons.
The suspects reportedly yelled, "Get down on the floor or I will kill you!" Off-screen, Groover grabs his own weapon and the next thing you see is him shooting and killing one suspect, then shooting at the second as well. Police said the first gunman died at the scene. The second gunman took off in a silver Dodge Magnum, and reports say police are still searching for him.
Neither Groover nor his employee or customers were injured. Police said it is unlikely Groover will be charged because he acted in self-defense.
MOBILE APP USERS: Watch Video Here