WATCH OUT: Huge tiger launches itself at unsuspecting tourist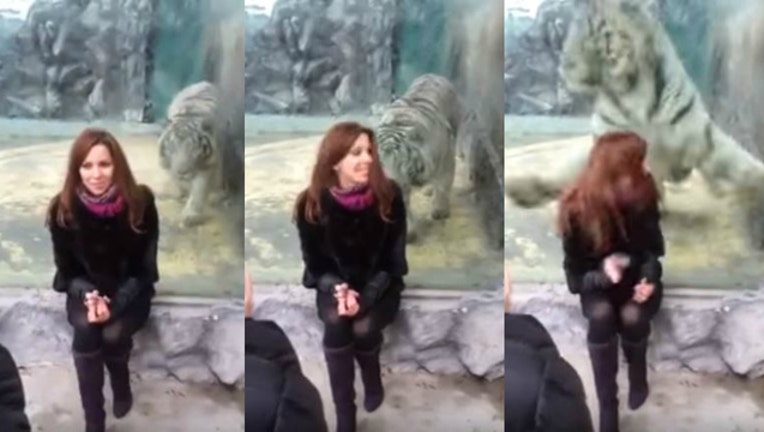 article
CHICAGO (FOX 32 NEWS) - Crazy footage of a massive tiger stalking an unsuspecting tourist has the internet in a flurry.
Taking place in a Russian zoo, the 13-second video shows the huge predatory cat slowly approaching a tourist who has her back turned to the glass to take a picture.
Right when she turns around ... ah, you should just watch the rest.
The video is one of the latest of a growing trend of zoo provocations caught on film, including a 2-year-old who stood aimlessly in front of the glass as a lion pounced toward him and a black panther who gave a zoo-keeper a kiss after seeming to prowl behind him. .embed-container { position: relative; padding-bottom: 56.25%; height: 0; overflow: hidden; max-width: 100%; } .embed-container iframe, .embed-container object, .embed-container embed { position: absolute; top: 0; left: 0; width: 100%; height: 100%; }