Watch while you can: Every movie and show leaving Netflix in October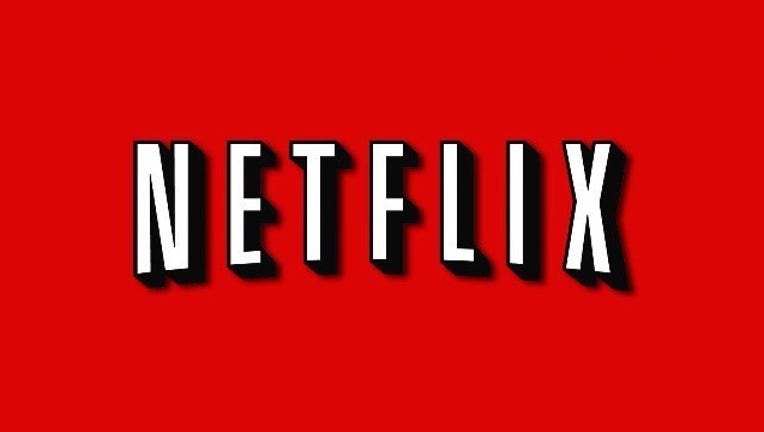 (FoxNews.com) - Wouldn't it be nice if Netflix could just expand its library rather than trade out old content for new content? Sadly, that's just not how it works, so you might as well binge on everything you can before these shows and movies disappear in the coming weeks.
Annie Hall, The Big Lebowski and This Is Spinal Tap are all unmissable if you've never seen them, so be sure to put those at the top of your list if you're going to watch anything this week.
Keep in mind, the list is subject to change as Netflix renegotiates its deals, but here is the current list of removals scheduled for October:
October 1st
A Nightmare on Elm Street (1984)

American Masters: Billie Jean King (2013)

Analyze That (2002)

Analyze This (1999)

Angela's Ashes (1999)

Annie Hall (1977)

Baby's Day Out (1994)

Bandits (2001)

Barnyard (2006)

Beautician and the Beast (1997)

Beyond Borders (2003)

The Big Lebowski (1998)

Bizarre Foods with Andrew Zimmern Collection

Buying & Selling: Season 1-2

Caprica: Season 1

Charlie Bartlett (2007)

Clockstoppers (2002)

Cold Mountain (2003)

Days of Heaven (1978)

Dead Files: Season 1-2

Dead Man Walking (1995)

Destination Truth: Season 4

Devil's Rejects (2005)

Domestic Disturbance (2001)

Down to Earth (2001)

Ella Enchanted (2004)

Exorcist (1973)

Hawaii Five-O (1968): Season 11-12

Hotel Impossible: Season 1-2

Hunt for Red October (1990)

Interview with the Vampire (1994)

Kangaroo Jack (2003)

L!fe Happens (2011)

L'Auberge Espagnole (2002)

Maverick (1994)

Nature: Ireland's Wild River (2014)

Nature: Leave It to Beavers (2014)

Nature: Love in the Animal Kingdom (2013)

Nature: My Bionic Pet (2014)

Nature: Parrot Confidential (2013)

Nature: Saving Otter 501 (2013)

Nature: Snow Monkeys (2014)

Nature: Touching the Wild: Living with the Mule Deer of Deadman Gulch (2014)

Off Limits Collection: Collection 1-2

Pee-wee's Big Adventure (1985)

Phantom of the Opera (1989)

Pioneer Woman Collection: Collection 1

Plankton Invasion (2012)

Producers (1968)

Restaurant: Impossible Collection: Impossible

Rob Roy (1995)

Romeo + Juliet (1996)

Saturday Night Live: The 2010s: Season 37

Scorpion King 3: Battle for Redemption (2011)

Sid the Science Kid: Season 1

This Is Spinal Tap (1984)

Twilight (2008)

Twins (1998)

Windtalkers (2002)

You Got Served (2004)
October 4th
Wolverine and the X-Men: Season 1
October 7th
Alpha and Omega 2: A Howl-iday Adventure (2013)

Alpha and Omega 3: The Great Wolf Games (2014)
October 8th
Snoop Dogg Presents The Bad Girls of Comedy (2012)
October 9th
October 12th
Bratz Kidz: Fairy Tales (2007)
October 15th
Good Luck Chuck (2007)

Pinky Dinky Doo: Season 1

Play with Me Sesame: Season 1

Sesame Street: Animals and Nature: Season 1

Sesame Street: Classics: Vol. 1-2

Sesame Street: Cookie and Friends: Season 1

Sesame Street: Creativity and Imagination: Season 1

Sesame Street: Elmo and Friends: Season 1

Sesame Street: Everyday Moments: Season 1

Sesame Street: Music and Dance: Season 1

Sesame Street: Numbers and Letters: Season 1
October 16th
Brüno (2009)

Chico & Rita (2010)
October 20th
October 22nd
Machine Gun Preacher (2011)
October 25th
October 26th
Bratz: Genie Magic (2006)
October 27th
October 29th
America's Sweethearts (2001)
October 30th
Life in Our Universe: Season 1
October 31st
Braxton Family Values: Season 3
Don't forget to check out the full list of movies and shows coming to Netflix in October as well.