Weather service: Possible central Illinois tornado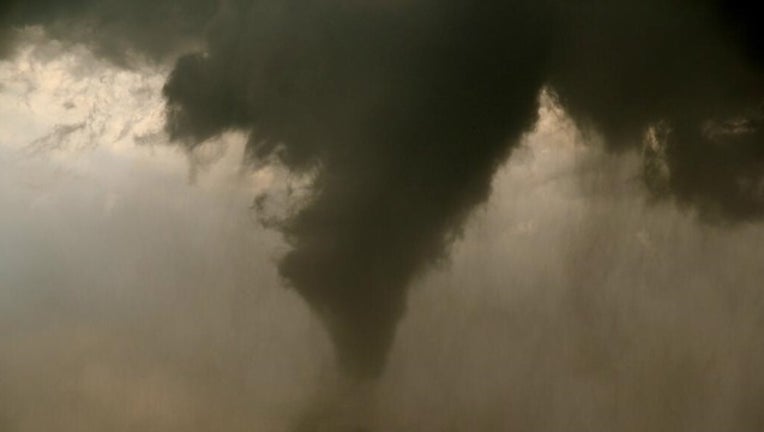 KILBOURNE, Ill. (AP) - Officials from the National Weather Service say a possible tornado touched down briefly in central Illinois causing minor damage.
Meteorologist Dan Smith says the touchdown was in Mason County around 5 p.m. on Thursday. He says damage reports included shingles off homes.
The weather service has issued severe thunderstorm warnings for other parts of the region, including Sangamon County. The agency warns of possible tornadoes, quarter-size hail and 25 mph winds.
The burst of severe weather came Thursday during a special election in central Illinois to replace ex-U.S. Rep. Aaron Schock. However, clerks in Mason and Sangamon counties said the weather didn't affect operations at the polls.