Wednesday shootings leave 4 wounded, 1 dead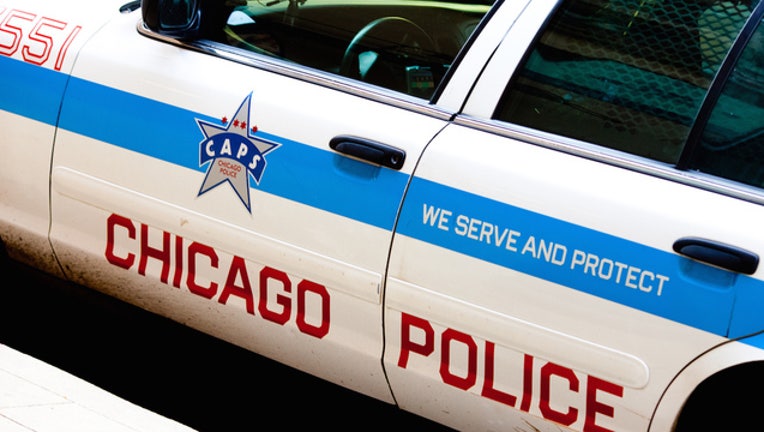 article
CHICAGO (SUN TIMES MEDIA WIRE) - At least five people were shot — one fatally — in shootings Wednesday across the city.
The gun violence lasted from about 1:30 a.m. to 10:20 p.m. and began with the day's only reported gun homicide, when a person was found lying down with a gunshot wound in the Chatham neighborhood on the South Side.
At 1:34 a.m., officers responded to an alert from the police department's ShotSpotter gunfire sensors and found a male facedown on a sidewalk in the 8100 block of South Eberhart Ave., according to Chicago police.
The person had a single gunshot wound in his right side, police said. He was taken to University of Chicago Medical Center in critical condition and was pronounced dead at 2:40 a.m., according to police and the Cook County medical examiner's office.
An autopsy was scheduled for Thursday, the medical examiner's office said.
Later that morning, a man walked into a west suburban hospital claiming he'd been shot in the Austin neighborhood on the West Side.
The 22-year-old man showed up at Rush Oak Park Hospital at 5:51 a.m. with a gunshot wound to his ring finger, police said. He has since been treated and released.
He told investigators he was standing outside about 5:45 a.m. near Cortez Street and Pine Avenue when he heard a shot and ran away, police said. Detectives searched the area but were unable to locate a crime scene or any shell casings.
In the afternoon, a shootout unfolded between two men in the McKinley Park neighborhood on the South Side.
The exchange of gunfire occurred at 12:22 p.m. when a 30-year-old man standing on a corner in the 3600 block of South Paulina yelled "gang slurs" at a man passing by in a dark-colored vehicle, police said.
The 30-year-old pulled out a gun and shot at the man in the vehicle, who returned fire, striking the 30-year-old in the abdomen and leg, police said. He was taken to Stroger Hospital in critical condition.
The man who fired from the vehicle has a valid concealed-carry permit and FOID card, police said. He was being questioned by detectives as a person of interest Wednesday afternoon, but has not been arrested.
Another man was critically wounded in a shooting that afternoon in the West Side Humboldt Park neighborhood.
The 52-year-old was in an alley with a group of people at 1:39 p.m. in the 1000 block of North Hamlin when someone walked up to them and fired shots, police said. The man was shot in the head and was taken to Stroger Hospital in critical condition.
The last reported gun violence was a nighttime drive-by shooting in the Gresham neighborhood on the South Side.
At 10:20 p.m., the 23-year-old was driving in the 7900 block of South Union Avenue when a male in a passing tan Infiniti sports-utility vehicle fired a bullet to his chest, police said. The two are believed to have known each other.
The 23-year-old drove his vehicle to the nearby 6th district Chicago police headquarters, 7808 South Halsted St., where officers spotted him and called an ambulance, police said.
He was taken to University of Chicago Medical Center, where his condition was stabilized.
On Tuesday, gun violence in the city wounded five people. None of the shootings were fatal.