'Wheel of Fortune' host Pat Sajak: What is his net worth?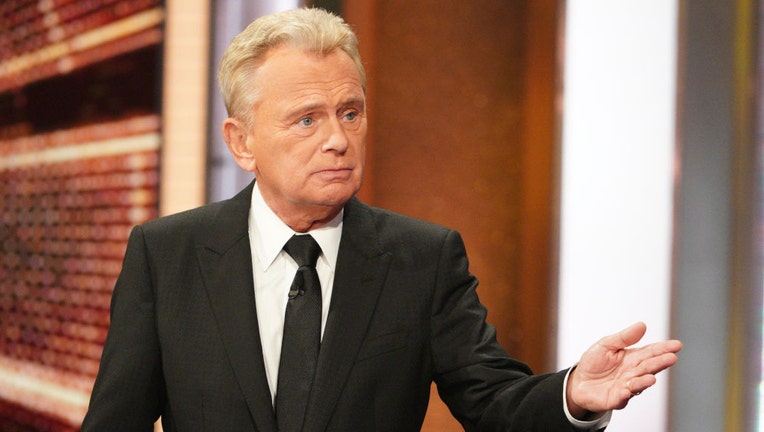 article
Pat Sajak, one of the longest-running and most successful game show hosts of all time, announced his plans to leave "Wheel of Fortune" next year. 
The 76-year-old has hosted the show since 1981 and has amassed a reported net worth of $75 million.
While Sajak makes $14 million a year from his hosting gig salary, the host earns more from licensing his image to "Wheel of Fortune" slot machines globally, Celebrity Net Worth reported. 
Sajak earns at least $15 million a year from royalties, licensing fees and other payments related to licensing his image to around 20,000 "Wheel of Fortune" slot machines in casinos around the world since 1996, according to the site.
WHAT IS JEFF BEZOS' NET WORTH? 
And the show only tapes four days a month, meaning the host earns more per taping day than most people make in a year. A taping day earns Sajak around $291,666.
"Wheel of Fortune" was reportedly the first game show to be licensed as a slot machine. 
Sajak was hired to host "Wheel of Fortune" in 1981 and said Monday he plans to leave the show after the next season, which starts in September. 
Vanna White, who had turned the letters and co-hosted the show since 1982, makes $10 million annually, and she earns around $15 million from slot machine licensing. 
White hasn't said if she plans to stay on after Sajak leaves.
Vanna White and Pat Sajak photographed by Walter McBride in 1990. (Photo by Walter McBride/Corbis via Getty Images)
CLICK HERE TO READ MORE ON FOX BUSINESS
While the show hasn't selected a replacement for Sajak when he retires, Ryan Seacrest, who has a net worth of $450 million, according to Celebrity Net Worth, is in the running, Bloomberg reported.