Whoops: Teens use app to steal Apple Watch, then try to use same app to sell it to undercover cop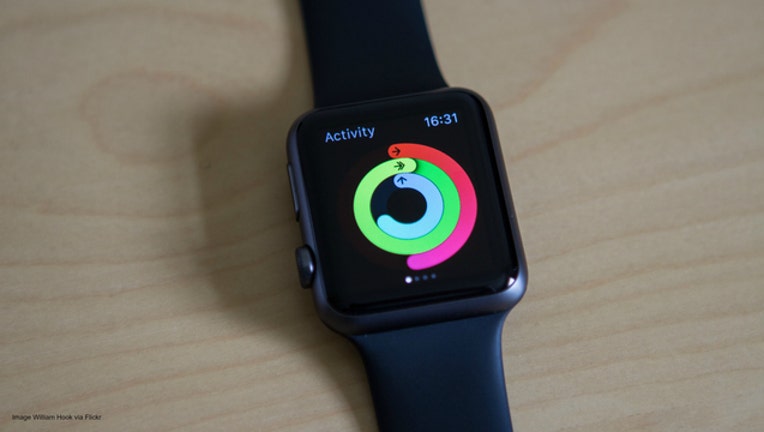 article
CEDAR LAKE, Indiana (Sun-Times Media Wire) - Two teenagers used an app Friday evening to steal a man's Apple Watch, and then tried to use the same application to resell it to an undercover officer in northwest Indiana.
An officer responded at 5:14 p.m. to a call of a robbery in the 14500 block of Morse Street in Cedar Lake, Indiana, according to Cedar Lake police.
A 20-year-old man from Wannatah, Indiana reported that he'd traveled to Cedar Lake to meet someone who intended to buy his Apple Watch, which he had listed for sale on the mobile classifieds application Letgo, police said. When the man arrived to sell the watch, a male suspect grabbed it out of his hands and ran off.
Officers created a Letgo account and found the watch for sale in the Cedar Lake area with the help of the victim, police said. An officer then set up a meeting with the seller in Cedar Lake, agreeing to pay $250 for the stolen watch.
The officer went undercover in plainclothes to meet with two males who were selling the watch, police said. Both suspects were then taken into custody, and the property was recovered and returned to the owner.
Christian Mcwhorter, 18, of Cedar Lake, was charged with a felony count of robbery after being identified as the suspect who stole the watch and put it back up for sale on the Letgo application, police said. He was being held at the Lake County jail.
Juvenile charges are pending against a 14-year-old Cedar Lake boy who was identified as being involved in reselling the watch, police said. He was released into his mother's custody.