Will County woman distraught after pet wallaby goes missing: 'he's so scared'
WILL COUNTY, Ill. - The Hange family has been searching since Tuesday for a wallaby who they call their baby.
Rupert escaped while he was doing his normal roam in a gated area. Now, the family is asking for people to look out and reach out if they see Rupert.
Josie Hange says she jumped into action as soon as she found out Ruppert was missing.
"He just wasn't here. So I went upstairs screaming and hollering like a mad person, and we've been searching for him ever since," said Hange.
Hange says she is relying on people to help her get Rupert back home. She's asking for calls or texts if anyone knows the wallaby's whereabouts.
"He's about two feet tall give or take, his tail is almost as long as his body. He has a wider end, he has small arms, smaller face. He is not a kangaroo," said Hange.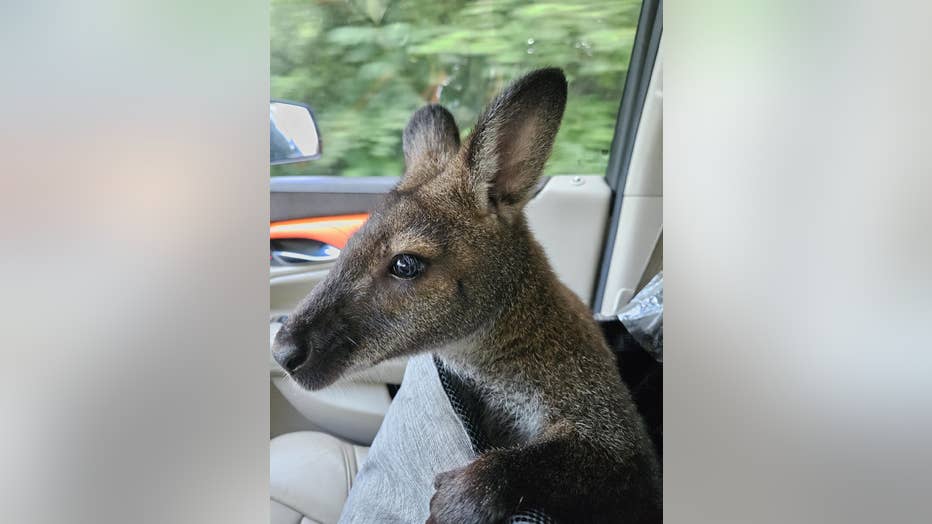 "We put out feeding stations, we put out cameras, we go on tips by other people, we go by flyers," said Genny Kowalski, team rescue leader with P.A.W.S. Tinley Park.
She says they are working to spread the word about Rupert. Kowalski thinks Rupert's toughest challenge will be navigating the area.
"Usually being with an owner. Now he's on his own, he's basically like a toddler on his own out there," said Kowalski.
"He goes everywhere with us. He's been with us since he was straight out of mom's pouch. He's been our baby for the past two years," said Hange, "I am extremely hopeful. I would love nothing more than to get him home safe."
The rescue team asks for people not to try to catch him. Instead, let the owners bring him in. Anyone who spots Rupert should try to get a photo or video and call or text (708) 710-3148.