Winning $570M Powerball ticket sold day after huge Mega Millions jackpot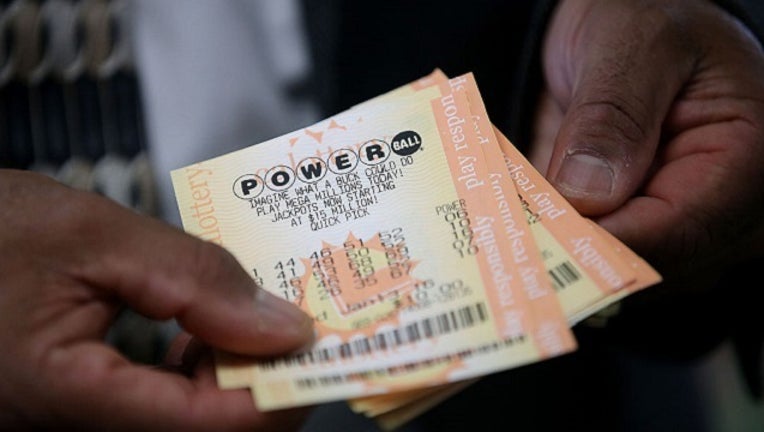 article
DES MOINES, Iowa (AP) – It's been a billion-dollar lottery weekend after a lone Powerball ticket sold in New Hampshire matched all six numbers and will claim a $570 million jackpot, one day after another single ticket sold in Florida nabbed a $450 million Mega Millions grand prize.
The winning Powerball numbers drawn Saturday night were 12-29-30-33-61 and Powerball 26.
The Powerball jackpot was the nation's seventh largest.
The Florida Lottery says the winning Mega Millions ticket was bought at a 7-Eleven convenience store in Port Richey. The retailer will receive a $100,000 bonus for selling the winning ticket.
The winning numbers to claim the Mega Millions jackpot were 28-30-39-59-70-10.
The jackpots refer to the annuity options for both games, in which payments are made over 29 years. Most winners opt for cash options, which would be $281 million for Mega Millions and $358.5 million for Powerball.
The odds of winning the Mega Millions jackpot are one in 302.5 million. Powerball odds are one in 292.2 million.
The identity of either winner was not immediately available. However, under Florida law, the Mega Millions winner cannot remain anonymous.
The winner has 180 days from the date of the drawing to claim the prize. However, to elect the one-time, lump-sum cash payment option for $281.2 million the claim must be filed within 60 days, according to lottery officials.
The winner's name, city of residence and details on the winnings can be made public; however, the winner's home address and telephone numbers are to be kept "confidential."
According to the website, only three Mega Millions jackpots have been larger than the most recent grand prize: a jackpot of $656 million in 2012; a jackpot of $648 million in 2013; and $536 million in 2016.