Wisconsin asks to keep 'Making a Murderer' inmate locked up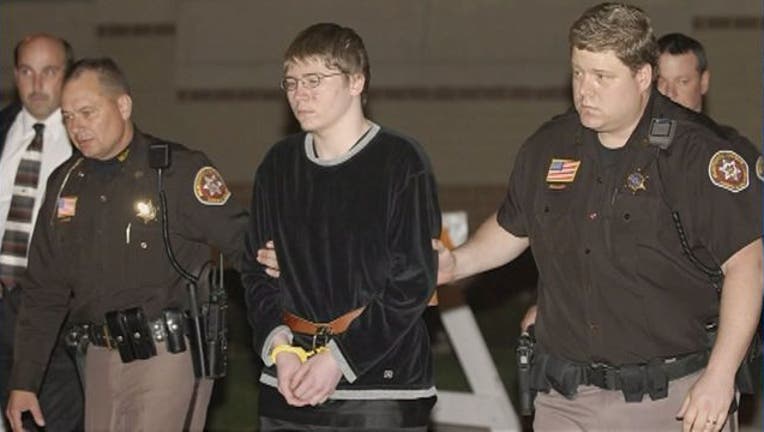 article
MADISON, Wis. (AP) — A federal judge told Wisconsin prison officials on Wednesday that they must release an inmate featured in the Netflix series "Making a Murderer" by Friday evening.
It's unclear if Brendan Dassey will finally walk free, however. Hours after U.S. Magistrate Judge William Duffin issued his release order, attorneys with the state Department of Justice filed an emergency motion with the 7th U.S. Circuit Court of Appeals, asking it to stay Duffin's order and keep Dassey behind bars.
Dassey, 27, has been serving a life sentence since he was convicted in 2007 of helping his uncle, Steven Avery, rape, kill and mutilate photographer Teresa Halbach at the Avery family salvage yard in Manitowoc County in 2005.
U.S. Magistrate Judge William Duffin overturned Dassey's conviction in August. The judge ruled investigators tricked Dassey, who was 16 at the time and suffered from cognitive problems, into confessing would set him free. Duffin ordered Dassey released from prison then, but said he would stay that request if state attorneys appealed. The state Department of Justice asked the 7th Circuit to restore Dassey's conviction, a request that's pending.
But Dassey's attorneys asked Duffin in September to release Dassey from prison while that appeal is weighed. Duffin granted the request Monday, rejecting the state's arguments that Dassey presents a threat to public safety. The state asked Duffin on Tuesday to reconsider but he refused.
In Wednesday's order, Duffin said the state hasn't made any new arguments and said that Dassey must be released by 8 p.m. Friday.
Wisconsin DOJ attorneys argued in Wednesday's motion that Dassey's confession was voluntary and investigators used techniques that courts around the country have repeatedly approved. The detectives were sympathetic, encouraged Dassey to be honest and made generic statements like they would "go to bat" for him but made it clear they could promise him nothing.
They also pointed out that Duffin's release order contradicts his August ruling, which said Dassey would remain locked up pending the outcome of any state appeal and that Dassey remains a danger to society.
The filing asks the court to make a decision by Friday.
Dassey's attorney, Steven Drizin, didn't immediately return a voicemail message or respond to an email seeking comment on the order and emergency motion.
Dassey was convicted of first-degree intentional homicide, second-degree sexual assault and mutilating a corpse in connection with Halbach's death. Avery was convicted in a separate trial and sentenced to life in prison. He's pursuing his own appeal.
The Nexflix series aired last year, spawning widespread conjecture about whether police framed the men because Avery had filed a lawsuit seeking damages for being wrongly imprisoned for a sexual assault he didn't commit.
Authorities who worked on the cases said the series was biased but it sparked demands from the public to free both men.
___
Follow Todd Richmond on Twitter at https://twitter.com/trichmond1