Woman berates Chicago store manager in viral video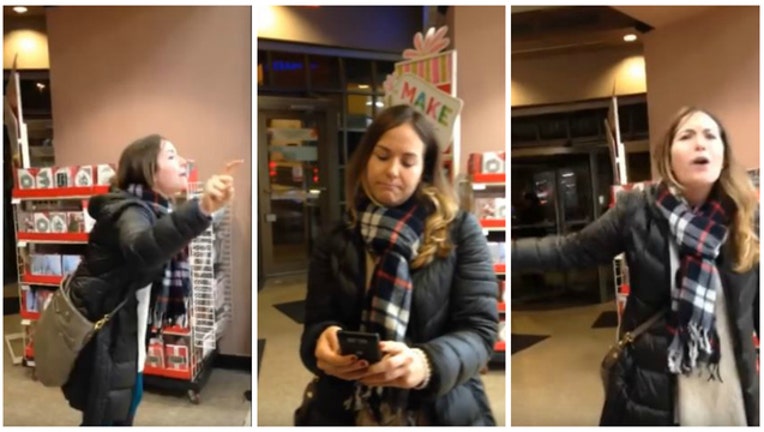 FOX 32 NEWS - A video of a woman berating Michaels employees in Chicago went viral over the weekend after the explosive rant included insults and claims of discrimination.
The woman apparently became enraged when a Michaels cashier offered her a $1 reusable bag on Thanksgiving Eve. The rant carried on for roughly 30 minutes and was recorded by multiple people who were hanging around the checkout line of the Lake View arts and crafts store.
The customer went on to call the cashier an "animal" while claiming she was being discriminated against by Michaels black employees because she voted for Donald Trump.
"Yes, I voted for Trump, so there. You want to kick me out because of that? And look who won," the customer said.
Warning: Graphic language in video below. Watch at your own discretion.