Woman charged with killing delivery driver who was family friend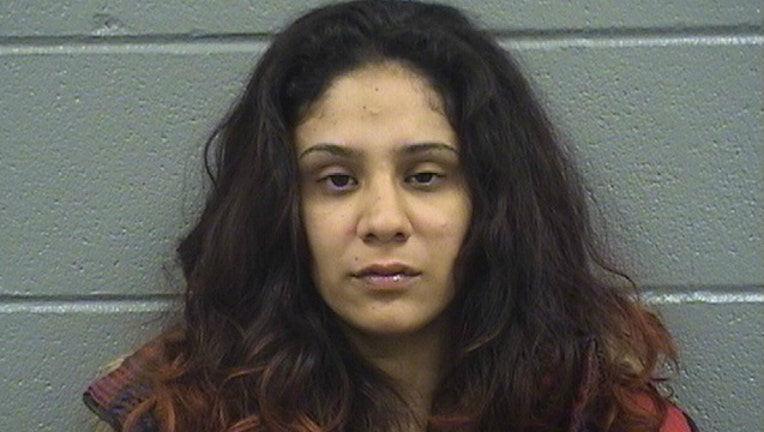 article
SUN-TIMES MEDIA WIRE - A 27-year-old woman has been charged with the murder of a pizza delivery driver, who was a family friend and former roommate, in December in the Garfield Ridge neighborhood on the Southwest Side.
Layla Enriquez, 27, and a male co-defendant, staged a fake robbery and later shot 52-year-old Michael Newell while he was working about 8:30 p.m. Dec. 16, 2016, according to Chicago Police and the Cook County state's attorney's office.
The motive is believed to be an insurance policy on Newell's life that named Enriquez, his former roommate and a friend of the family, as the beneficiary.
Police were called to the 5100 block of South Long to a report of shots fired and found Newell with a gunshot wound inside his parked car, police and the Cook County medical examiner's office said at the time.
Officers learned he had been getting into his car when someone walked up and pulled a gun, police said. When Newell tried to drive away, he was shot in the head, and then crashed his car into another parked vehicle. Afterwards, the shooter ran away.
Newell, who lived in the 5200 block of South Kilbourn, was pronounced dead at the scene at 8:51 p.m., authorities said.
Enriquez was charged with first-degree murder and on Friday, Judge James Brown ordered her held on a $2 million bond, according to state's attorney's office spokeswoman Tandra Simonton. Her next court appearance is scheduled for March 14.
The male suspect has not yet been charged.