Woman fires back at doubters, haters after posting weight loss comparison photo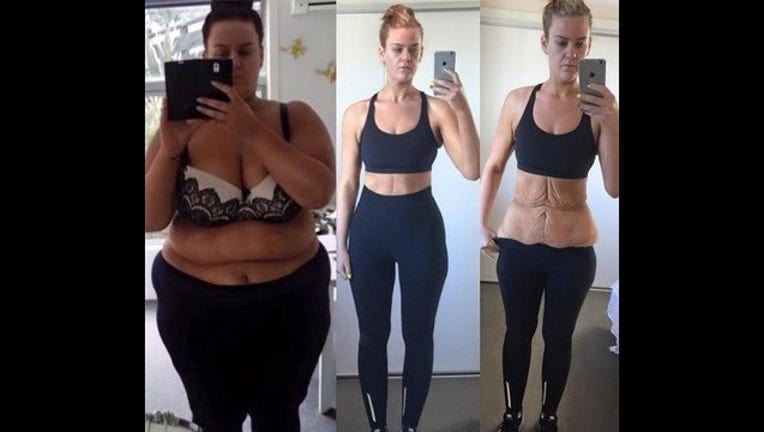 article
Simone Anderson, who is a hair stylist and makeup artist from New Zealand, has issued a viral response to those who are calling her a fake and liar after her massive weight loss, according to our sister station FOX 29 News.
Anderson has lost 187 pounds since she began slimming down, and she also created a Facebook page to document her weight loss journey.
However, some Facebookers are in disbelief of her weight loss and have been posting negative comments. So in response, Anderson posted a photo of herself showing her excess stomach skin.
And now, she is turning to the Internet for money to pay for its removal.
To donate to Anderson's cause, click here