Woman gets life in prison for murder of 7-year-old son, 5-year-old girl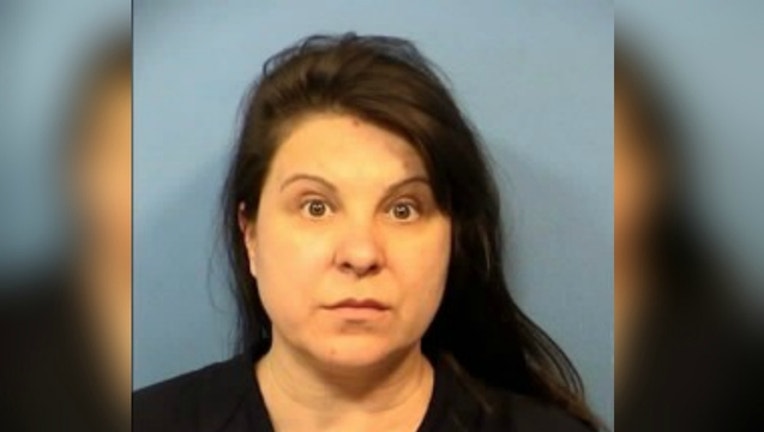 SUN TIMES MEDIA WIRE - A west suburban Naperville woman was sentenced Friday to a natural life in prison for the 2012 fatal stabbing of her 7-year-old son and a 5-year-old girl she was babysitting in a 2012 attack that also claimed the lives of two pet dogs.
Elzbieta Plackowska, 45, was sentenced to a natural life in prison without the possibility of parole, as well as an additional two years in prison for the killing of the two dogs, according to DuPage County state's attorney's office. She was found guilty of the murders on Sept. 27 after a nearly three-week-long bench trial.
About 11 p.m. on Oct. 30, 2012, Naperville police responded to a report of a woman who'd been robbed and found Plackowska covered in blood at the home, prosecutors said. About the same time, officers responded to a call from Marta Dworakowski, who was attempting to locate her daughter, Olivia, whom Plackowska was babysitting.
After arriving at Dworakowski's home, officers found Justin Plackowski and Olivia Dworakowski dead, along with the family pets, the state's attorney's office said.
Plackowska had told the children to get ready for bed, but they instead began jumping on the bed in the master bedroom, at which point she grabbed a kitchen knife and stabbed her son repeatedly in his body, prosecutors said.
She then stabbed Olivia repeatedly in her body and killed the dogs before driving to a family friend's home, prosecutors said.
Plackowska has remained held at the DuPage County Jail since her arrest, according to the state's attorney's office.
"Justin and Olivia were two beautiful children who never got the chance to grow up," State's Attorney Robert Berlin said in a statement. "They never got the chance to experience all that life has to offer or fulfill their childhood dreams."
"And while we may never fully understand why Ms. Plackowska denied these two young, innocent children their chance at a long, happy life, there is one thing of which we can be sure. For the brutal, senseless murder of her son Justin and his friend, Olivia Dworakowski, Elzbieta Plackowska will spend the rest of her life behind bars, in a cold cell with only the memories of her previous life to sustain her as the years close in."