Woman hospitalized for sexual assault at what she thought was R. Kelly's former studio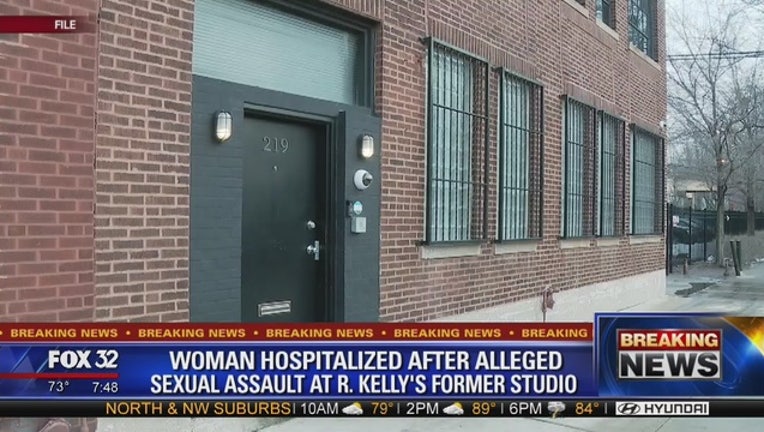 CHICAGO - A woman was hospitalized Thursday for sexual assault at what she thought was the building once occupied by R. Kelly on the Near West Side.
About 3:54 a.m., a 31-year-old woman was picked up at the intersection of Loomis Street and Carroll Avenue, a few blocks from Kelly's former studio, and taken to Rush Hospital, a Chicago Fire spokesperson said. She was treated for sexual assault and her condition has been stabilized, fire officials said.
Unconfirmed scanner traffic said a woman reported being raped by three males at what she believed to be R. Kelly's studio, and was thrown out the back door. A Chicago police spokesperson confirmed a citywide dispatcher received the call.
Police said the woman was at a bar near Franklin Street when she was approached by three males in a vehicle. She got into the vehicle and they drove her to a building she believed to be a music studio.
Two of the males sexually assaulted her inside the building, police said. She eventually left the building and called 911, and emergency responders found her on Loomis. The exact location where the assault occurred was not immediately clear.
Several police vehicles were seen about 4:20 a.m. outside the building, 219 N. Justine St., that served as the embattled singer's studio until February, when he vacated the premises.
Officers on the scene confirmed they were responding to a reported incident at the address but declined to elaborate further.