Woman sentenced in deadly attack of grandmother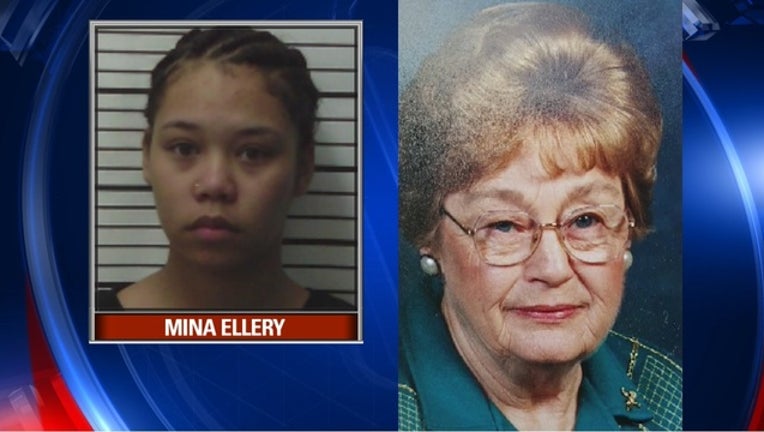 article
MERIWETHER COUNTY, Ga. - The woman accused in the murder of an elderly woman pleaded guilty in court Friday.
Mina Ellery was also sentenced to life in prison with a minimum of 30 years behind bars before she'll be eligible for parole.
Dot Dow, an 83-year old grandmother, was severely beaten to the point both arms were broken in a home invasion on back in August 2016. Lighter fluid was then poured on her back and she was set on fire.
Dow died almost two weeks after the incident from blunt force trauma and internal injuries from the attack.
RELATED: More arrests made in vicious attack on Meriwether Co. grandmother