Woman shares photo of law enforcement officer praying before meal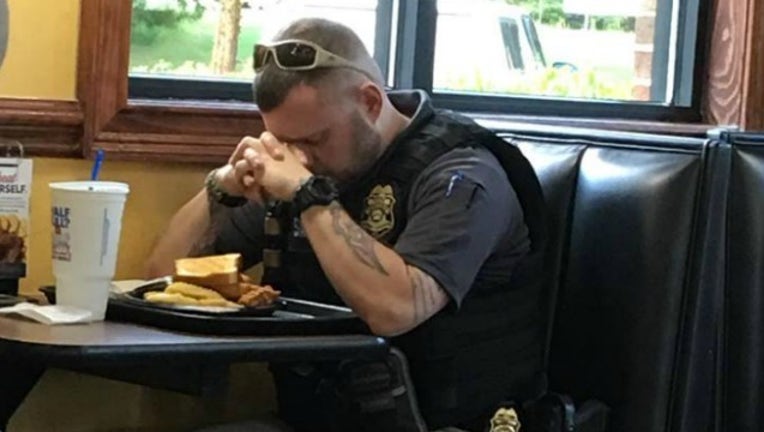 article
FORSYTH COUNTY, Ga. - A woman captured a touching photo of a law enforcement officer praying before eating a meal in Forsyth County. 
Cammie Alkire said she was eating at a Zaxby's this week when she spotted a man praying over his food.
"It made me grateful for the men and women who serve to protect us," Alkire said. "These officers and their families need our prayers every day. Thank you to this officer who truly touched my heart." 
Alkire snapped a photo of the man and shared the image on Facebook, saying as a mother of four it means her family is safe because his family shares him. 
"I am so grateful for this man and his family," she said.