Workers threaten to strike during busy Thanksgiving travel week at O'Hare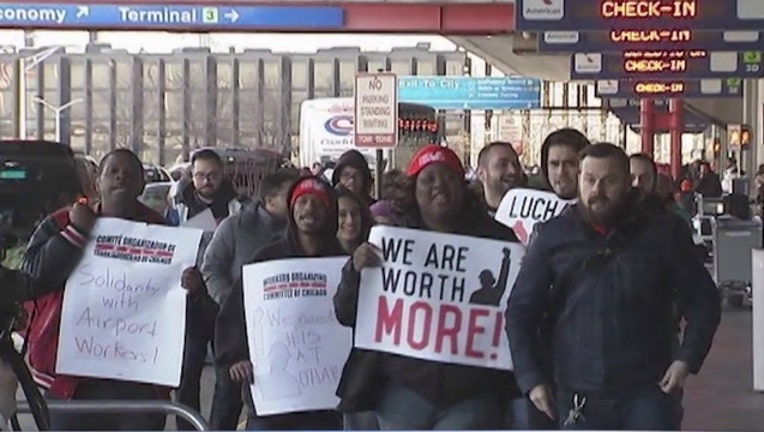 article
CHICAGO (FOX 32 Chicago) - During the Thanksgiving travel period, millions of people will be going through O'Hare International Airport. And they might come across a challenging surprise along the way: a strike.
Service Employees International Union Local 1 officials say they will announce the date of their strike at 10 a.m. Monday at the airport.
Non-union janitors, baggage handlers, cabin cleaners and wheelchair attendants are demanding $15 per hour wage. Right now, many make minimum wage, which is $8.25 per hour.
About 500 workers committed to a strike after a vote Thursday. The workers involved have been trying to organize with the union's help. They work mainly for private contractors at the airport.
SEIU Local 1 President Tom Balanoff says they don't expect to shut down the airport but will create a disruption.
The Chicago Department of Aviation said they're working to avoid any disruption during the busy Thanksgiving holiday. The Chicago Business Journal said 883,493 travelers will depart from O'Hare during the Thanksgiving week. That does not include the hundreds of thousands who will arrive there, or who will make connections there.
The busiest days are probably going to be Tuesday, Nov. 22; Sunday, Nov. 27; and Monday, Nov. 28, the Chicago Business Journal said.
The Associated Press contributed to this report.