Workers trapped in elevator on silo rescued in South Deering
CHICAGO - Two workers were briefly trapped on a silo high above ground Tuesday morning in South Deering.
Around 8 a.m., the workers became trapped in an exterior elevator of the silo located at 2150 East 130 Street, Chicago fire officials said.
The elevator became stuck approximately 150 feet up the 200-foot silo, but neither worker was experiencing any medical issues as a result of the incident, officials said.
The elevator was part of a silo on the western edge of Ford's Chicago Assembly Plant campus.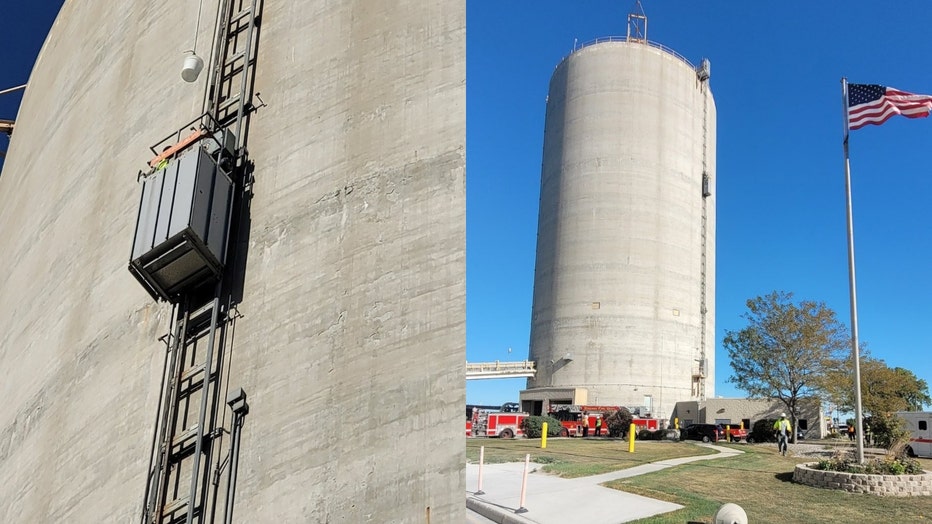 (Chicago Fire Department)
Both workers were safely rescued.
"According to information from the elevator repair company, all of the safety features that actually stopped the car in the first place were all fully working properly," said Jamar Sullivan, CFD District Chief, Special Operations.
An elevator company is now investigating the cause.