Young man asks Internet for help finding his father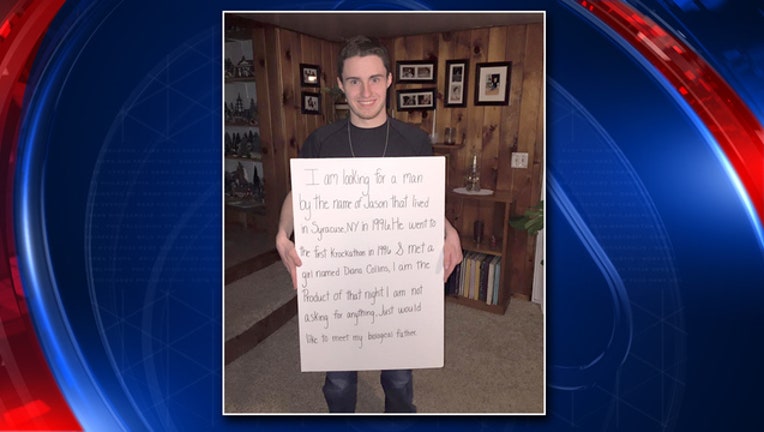 article
A 20-year-old from New York hopes the Internet will help him find his biological father, whom he's never met.
Jette Collins put a photo on Facebook of himself holding a sign, asking for help finding his dad.
The sign says, "I am looking for a man by the name of Jason that lived in Syracuse, NY in 1996. He went to the first K-Rockathon in 1996 and met a girl named Diana Collins. I am the product of that night. I am not asking for anything. Just would like to meet my biological father."
Along with the photo, Collins added, "I don't know if this actually works but I'm going to try it, just hoping for the best and a little luck. Help a kid out." 
Collins said he began to ask his mom at a very young age about his father, but this is the first time he's made a big effort to find him.
According to Syracuse.com, 1996 was the first K-Rockathon and featured bands like Reverend Horton Heat, Seven Mary Three, The Verve Pipe and Toadies. 
As of Saturday, March 5, Collins said he had not received any leads on his father, but was hoping for the best.