A Tampa homecoming for Bears quarterback Mike Glennon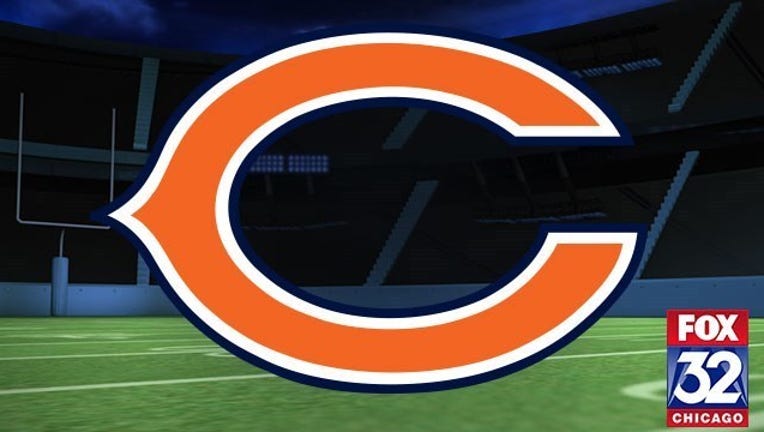 article
LAKE FOREST, Ill. (AP) - After a last-second loss to Atlanta in his Chicago Bears debut, quarterback Mike Glennon is more concerned with winning than making a point to friends.
Glennon has a chance to do both Sunday against his former team when the Bears play at Tampa against the Bucs.
"To get back to 1-1 is the ultimate goal," Glennon said. "It doesn't really come down to showing them anything. I just want to have a winning performance and help our team get back to 1-1."
Glennon signed with the Bears as a free agent in March after four years and 19 games in Tampa, including 14 defeats.
Glennon appeared to be the Bucs' future at quarterback in 2013, but after two seasons they drafted Jameis Winston and everything changed. Glennon saw no meaningful time the last two seasons.
"There were a lot of ups and downs, for sure," Glennon said. "We didn't win as many games as I would have liked, but as far as just all the relationships built and learning more about football it was a great experience and definitely one that I look back and say I enjoyed my time there."
Glennon didn't enjoy it enough to remain with the Bucs, even after they sought to retain him.
"They definitely expressed their interest in it, but they also knew that it wasn't likely," Glennon said. "So it wasn't a ton of conversation. I knew how they felt about me. They knew how I felt about them and respected them, but they also knew my eagerness to go somewhere to play."
Bears coach John Fox saw a return to Tampa as a potentially emotional experience for Glennon.
"It's always tricky, whether you're coaching or playing, to go back and play your old team because you have a lot of friends, you have a lot of relationships you build in this business, whether it's the players, the front offfice, shoot, the equipment manager for that matter you get close to," Fox said.
The Tampa experience could play a role in the game in another respect. It's made Glennon a source for information on the Bucs this week at Halas Hall.
"Mike's experience does help, and it helped in the Atlanta game," Bears offensive coordinator Dowell Loggains said. "He had a lot of great ideas and great thoughts on those guys (Atlanta) and he had success against those guys in the past."
Glennon's memories of the Bucs are fresh, and possibly more relevant because Tampa Bay hasn't played a game since he left after Hurricane Irma forced postponement of the season opener with Miami.
"I was going against them with scout team every day last year," Glennon said. "It was the first year (defensive coordinator) Mike Smith was there, but it's little different when you break them down and start game-planning them than when you're just going against them in practice. A lot of things look familiar, but they haven't played a game yet so I have to be prepared for anything."
The Bears lost last week 23-17 after the offense failed to score on four tries from the 5-yard line in the final 30 seconds. Glennon had only 50 passing yards heading into the fourth quarter of the loss to Atlanta before he led a rally. He finished 26 of 40 for 213 yards with a 19-yard touchdown toss to Tarik Cohen. Glennon threw only 13 times through three quarters.
"I think I executed what we wanted to do," Glennon said. "We knew they were a bend-don't-break defense, and (we) just wanted to be patient the whole game. Even down 10, I was still just finding the completion and taking it."
Glennon's lack of mobility was somewhat of a factor, as he was sacked four times including the game's final play.
"I know what I do well, and I'm not going to try to be more mobile," Glennon said. "I'm just going to stick to who I am and just find more ways to execute."
This week, Glennon will be without both his top two receivers, after Kevin White went on injured reserve with a fractured scapula. Cameron Meredith went out in preseason with a torn ACL.
"Guys are just going to have to step up and we'll have to develop that chemistry as fast as we can because there's really no other choice," Glennon said.
NOTES
Linebacker Jerrell Freeman was put on injured reserve Tuesday and Fox said it was due to a torn pectoral muscle. Freeman suffered the injury early in Sunday's game. . Cornerback Prince Amukamara practiced Wednesday on a limited basis after missing last weekend's game and practices with an ankle injury. Guard Kyle Long (ankle) and wide receiver Markus Wheaton (finger) went through practice onn a limited basis.
___
More AP NFL: www.pro32.ap.org and www.twitter.com/AP_NFL