All's quiet for Cubs at fan convention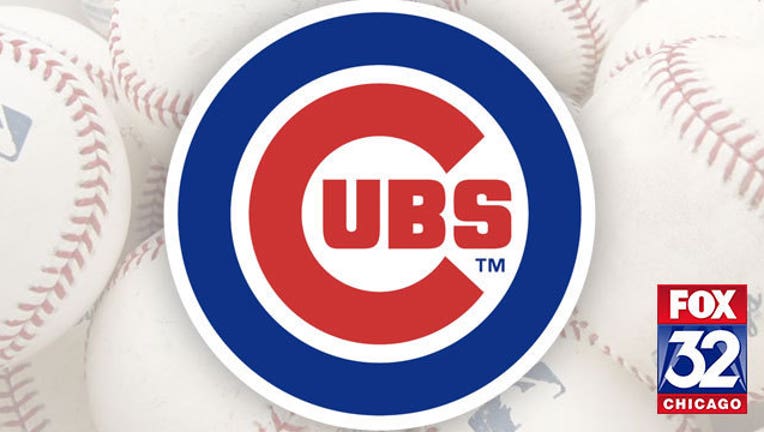 article
CHICAGO (AP) - There was no surprise return for Jake Arrieta. No dramatic entrance for Yu Darvish, Alex Cobb or Greg Holland, either.
Not even close.
The Chicago Cubs settled five of their six potential arbitration cases before the start of their annual fan convention on Friday, including a record $10.85 million, one-year deal for third baseman Kris Bryant. But they remain at an impasse when it comes to another free-agent addition or a big acquisition via trade - a common refrain during one of the slowest winters for baseball in a long time.
"We're not done. We have confidence in this group if this is the 25 we end up taking to spring training," president of baseball operations Theo Epstein said. "But realistically, we'd certainly like to add another pitcher. I like the talent that we have right now, but I think we could certainly add to the depth, and you can do that through depth moves or you can do it through adding another real quality pitcher and bolster the depth even more that way.
"I mean, look, we'd make a move tonight if we could, but it's not there for us, so we'll be patient and keep working on it."
Chicago made a couple of big moves early in the offseason, signing free-agent pitchers Tyler Chatwood and Brandon Morrow. Chatwood is ticketed for the rotation after finalizing a $38 million, three-year contract on Dec. 7, and Morrow could replace Wade Davis at closer after he agreed to a $21 million, two-year deal. Side-arming reliever Steve Cishek also agreed to a $13 million, two-year contract with the reigning NL Central champions last month.
Since then, it has been mostly quiet.
Epstein and the Cubs were one of the finalists for Japanese two-way star Shohei Ohtani before he signed with the Angels. They met with Darvish last month, and remain interested in re-signing Arrieta after the right-hander played a key role in their 2016 World Series title and three straight appearances in the NL Championship Series overall. They also have been linked to Cobb, who played for manager Joe Maddon and pitching coach Jim Hickey in Tampa Bay, and Holland makes sense after Davis departed for a big free-agent deal with Colorado.
Some of baseball's other top teams also are circling the same free agents as Chicago, but Epstein sounds content to let the market play itself out at this point.
"I don't think it's that hard to be patient because you always have a certain amount of resources to work with," he said. "You have a certain pie and you want to try to do the best deals you can, not to be cheap or not to be thrifty or anything, but just because you want to put the best team on the field that you can and maximize every dollar and put yourself in a great position for this year and for next year and for the year after."
Arrieta, who turns 32 in March, appeared to be headed out of town after blossoming into one of baseball's best starting pitchers in Chicago, going 68-31 with a 2.73 ERA in the previous five years with the Cubs. But he remains on the market and Epstein is leaving the door open for a reunion.
"We've never ruled anything out with him," he said.
Bryant's one-year contract broke Ryan Howard's record for a player eligible for arbitration for the first time. Howard was awarded $10 million by a three-person panel in 2008.
The Cubs also reached one-year deals with right-hander Kyle Hendricks ($4,175,000), shortstop Addison Russell ($3.2 million) reliever Justin Wilson ($4.25 million) and infielder Tommy La Stella ($950,000). The team exchanged figures with reliever Justin Grimm, but Epstein said he hopes to strike a deal before an arbitration hearing.
Hendricks had 16 wins and a major league-low 2.13 ERA in 2016, and went 7-5 with a 3.03 ERA last season. No matter what happens before opening day, he said the expectation of another long playoff run remains in place.
"That's our standard these days," he said. "I think you have to keep raising the bar for yourselves. But where we're at right now ... there could still be a couple pieces coming in, but we're not worried about that."
___
Jay Cohen can be reached at http://www.twitter.com/jcohenap
___
More AP baseball: https://apnews.com/tag/MLBbaseball