Anthony Rizzo doubles twice, Cubs beat Reds 7-4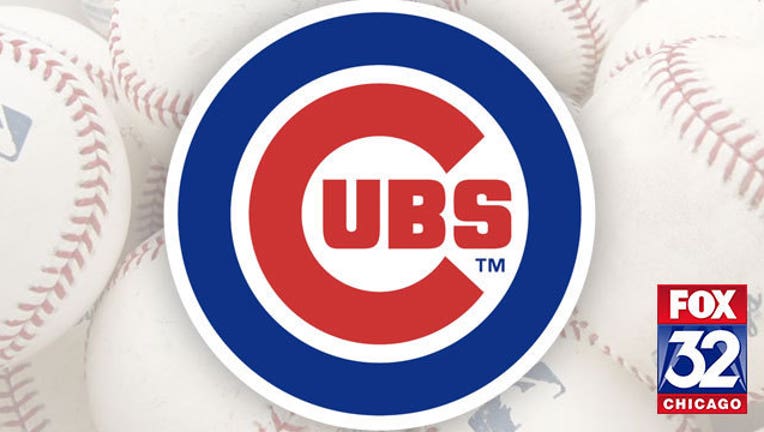 article
MESA, Ariz. (AP) — Anthony Rizzo doubled twice Friday in the Chicago Cubs' 7-4 victory over a Cincinnati Reds split-squad team Friday.
Rizzo went 2 for 2 with a walk, scored twice and raised his Cactus League batting average from .182 to .308.
John Lackey, making his first start of spring training, gave up three runs and five hits in three innings for the Cubs. He walked one and struck out four.
Lackey said the plan was for him to throw two innings, but he tossed so few pitches that he decided to go for a third inning.
"The first two innings, I just threw a bunch of fastballs," he said. "I'm just trying to work on my arm strength. The third inning, I mixed in a few more things."
Reds starter Robert Stephenson, a first-round pick in 2011, went three innings and gave up three hits and two runs.
Cubs catcher Miguel Montero hit his second homer of the spring, a two-run blast in the fourth that broke a 3-3 tie. Backup catcher Tim Federowicz added a homer in the bottom of the eighth.
Jose Peraza went 3 for 4 with a homer for the Reds. Adam Duvall hit a single that scored two runs in the third for the Reds.
DH Dan Vogelbach hit a solo shot for the Cubs in the second inning.
STARTING TIME
Reds: Stephenson, who turned 23 last month and is rated the 35th-best prospect by MLB.com, has given up four hits and walked one in five innings.
Cubs: Manager Joe Maddon, who coached Lackey when he broke into the majors with the Angels in 2002, thinks the 37-year-old pitcher might be getting better with age, although he has lost a little on his velocity. "It starts with his delivery," Maddon said. "The next component is he really knows what he's doing out there."
TRAINER'S ROOM
Cubs: OF Shane Victorino was scratched from the lineup with tightness in a calf. ... C-OF Kyle Schwarber, who left Thursday's game with a sore left knee, was held out of the lineup Friday and won't play Saturday, even though the Cubs have two games. "There's no real concern there," Maddon said. "He wants to play. But I said, 'You're not playing. Just take it easy and we'll get it back out there.' It's the time of year where you don't press these kinds of moments." Schwarber might see action Sunday, Maddon said.
OF NERDS AND NUMBERS
Responding to Hall of Fame pitcher Goose Gossage's remarks that "nerds" in the front office relying on analytics are ruining the game, Maddon said: "My take on that is it is the evolution of ... everything. Everything's evolved." Maddon compared analytics to other improvements, such as high-definition television. "In pro sports, the things that are available now, had they been available in the '40s without question, Mr. (Branch) Rickey would have been all over this stuff. This would be considered old school by now."
ROSTER CUTS
The Cubs released reliever Rex Brothers, opting to pay 30 days termination pay ($232,787) rather than his $1.42 million salary, which was not guaranteed. He gave up two runs and two hits on Sunday against Arizona with four wild pitches, one on a strikeout of Zach Borenstein that would have ended the fourth inning but instead allowed Socrates Brito to score the go-ahead run from third. He made three spring training appearances, pitching 2 2/3 innings.
UP NEXT
Reds: LHP Cody Reed (1-0, 1.80 ERA) will start against the Mariners in Goodyear on Saturday night.
Cubs: RHP Jason Hammel and the Cubs play host to the White Sox in Mesa on Saturday afternoon. The Cubs will start RHP Trevor Cahill against the Dodgers in Glendale on Saturday night.