Baseball kicks off owners' meetings in Chicago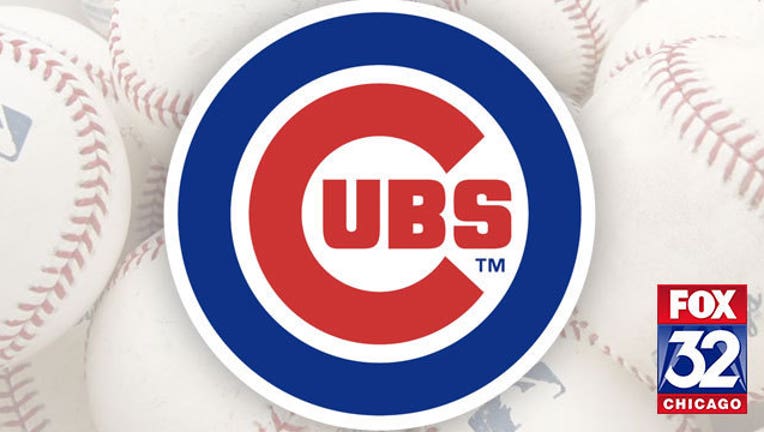 article
CHICAGO (AP) — Tom Ricketts was walking back to the owners' meetings Wednesday when he was stopped by a few people on the street, eager to congratulate him on the Chicago Cubs' World Series title.
Such is life for Ricketts these days. It has been two weeks since the franchise won its first championship since 1908, and the party is still going strong.
"It's great. I mean the team's a member of the family for a lot of folks," Ricketts said, "and the fact that we had this kind of success after all these years of not quite getting there is just magical for this whole city."
Ricketts will be acknowledged by his fellow owners for the title at some point during the meetings, but otherwise it's pretty much business as usual. Asked whether he might be handed a few more bar tabs as a result of the historic championship, a grinning Ricketts responded: "We'll see tonight."
Among the steak dinners, drinks and hallway chatter at The Drake in downtown Chicago, the dominant item on the owners' agenda is baseball's collective bargaining agreement, which expires Dec. 1. Negotiators for owners and players have been meeting since spring training.
Baseball has not had a work stoppage since 1994-95, and Commissioner Rob Manfred appears confident there will be an agreement by December.
"I trust the commissioner, trust the commissioner's office," New York Yankees owner Hal Steinbrenner said. "They're going to do a great job, and everybody's been working hard. That's about all I could add."
Some of the major issues include the owners' desire for a draft of international amateur players, the luxury-tax threshold and whether there will be changes to the draft-pick compensation system for premier free agents.
The uncertainty surrounding the CBA could affect free agency and trade talks, but Steinbrenner made it sound as if the Yankees are pretty set about their plans no matter what happens with the labor talks.
"I don't think it's going to impact it much as far as where we're going to be," Steinbrenner said. "I mean we've got money coming off the payroll for the first time in a few years, and we're going to put a decent portion of it back into the club, like we always do. How much remains to be seen, depending on what our needs are and what's available."
The Yankees traded slugger Carlos Beltran and relievers Andrew Miller and Aroldis Chapman in a rare pre-deadline sell-off on their way to an 84-78 record and a fourth-place finish in the AL East. Steinbrenner reiterated his desire to get under the luxury-tax threshold, wherever it lands with the new agreement, but he mentioned upgrading the bullpen as a priority.
That could lead to a reunion with Chapman, who saved 20 games for the Yankees before helping the Cubs win the World Series.
"Look, anytime you can get a guy that's already proven he can play in New York ... it's a tough place to play and if you can get a guy that's proven he can play there, then that's a plus," Steinbrenner said.
Everyone is chasing the Cubs after they won a major league-best 103 games and the franchise's third championship. But winter also is the season for stadium renovations, and the Yankees and Cubs are both working on construction projects.
Yankee Stadium is getting more social gathering places, and the club also is enhancing its facility in Tampa, Florida. Wrigley Field is getting what Ricketts called a "home plate club" of premium seats, similar to other stadiums, but nothing as dramatic as when the jumbo videoboards were added to the iconic ballpark for 2015.
"Now it really is primarily about rebuilding the park and adding bathrooms and adding points of sale and doing all the little things to make it not only the park you would want to watch a game in, but one that serves as then like a modern park," Ricketts said.
___
Jay Cohen can be reached at http://www.twitter.com/jcohenap