Bears back coach Matt Nagy's decision to rest starters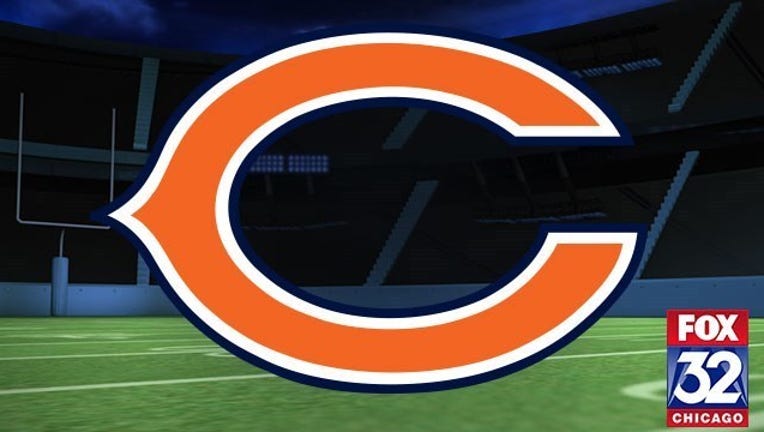 LAKE FOREST, Ill. (AP) - Chicago Bears first-year coach Matt Nagy is showing he can take the heat, and it has nothing to do with sultry late August weather at Monday's practice.
Nagy made a controversial call Saturday to sit starters during a preseason game normally used as an opening-day dress rehearsal, and second-guessers have been attacking since the end of a 27-20 Bears victory over Kansas City.
"They're at a point now where the physical part of (practice) is going to continue, but it's really now you start game-planning," Nagy said.
In part because he wanted to keep players healthy for the regular-season opener Sept. 9 at Green Bay, and also because they've practiced a week longer than most teams, Nagy decided against a customary tuneup game in the next-to-last preseason game.
Starters weren't available after Saturday's game since they hadn't played, but safety Adrian Amos on Monday viewed Nagy's approach as anything, but half-baked preparation for the start of the regular season.
"The plan is always to go out there and execute, to hit the ground running," Amos said. "It's not dip your toe in the water or anything like that."
Starters won't play Thursday in the preseason finale against Buffalo, which is normal procedure.
"The focus for them right now is mentally they can finally just say, 'you know what? I can go all-in on Green Bay and mentally just get prepared, soak it up, don't worry at all about Buffalo," Nagy said.
Nagy's concern over injuries hit home with players.
"It's a smart decision, seeing that he doesn't want us to get injured," running back Tarik Cohen said. "Big season for us. We're optimistic about how this season is going to turn out. So we want everybody healthy."
Wide receiver Allen Robinson had only to look at former Jacksonville teammate Marqise Lee for an example of what can happen. Lee suffered a season-ending knee injury in the third preseason game Saturday against Atlanta.
"Definitely for me, for that being one of my close friends, that was very tough to see," Robinson said. "Yeah, definitely at the end of the day, like I said before, coach Nagy has the best interests for us players and this team."
Not every player immediately understood the decision.
"There were mixed feelings," Cohen said. "Some people wanted to play, some people needed the time off to heal their bodies and focus in more mentally."
The greatest concern is whether a team lacking experience with Nagy's offense has logged sufficient game time to make it work.
Quarterback Mitchell Trubisky has 12 NFL starts and none in this offense, so it's easy to see how another preseason effort would benefit timing on his passes.
"Obviously he's ready and well prepared," Robinson said. "We've done a really good job throughout the course of camp getting all the reps and stuff that we needed; maybe reps in between periods, getting some reps after periods, and things like that. So I think we're all real prepared."
Another issue is whether the offensive line and the defense can be physically ready with less full-speed contact than during a normal preseason.
Guard Kyle Long called going every day against the Bears defensive line sufficient preparation, even if most training camp work is not full speed.
"We're playing against human beings in practice," Long said. "And Akiem Hicks is pretty big and strong - you can't really simulate getting hit by a Mack truck."
Players think the decision indicates something about their new coach's personality and resolve.
"He doesn't care about what everybody else is going to think," Cohen said. "He's just looking out for our best interests and the team's best interest.
"And that's the type of coach you want on your side."
NOTES: Offensive tackle Bradley Sowell suffered an ankle sprain Saturday. The Bears hadn't updated his status after he was helped from the field during the game. ... Linebacker Roquan Smith continued to be very limited in practice because of hamstring tightness. ... The Bears re-arranged their Halas Hall locker grouping in an effort to improve team unity. They formerly grouped players' lockers together according to roster positions. It's jumbled now. "The philosophy between that is that you put big guys next to small guys, you put loud guys next to quiet guys, you put leaders next to non-leaders, offense vs. defense, center vs. D tackle," Nagy said.
___
More AP NFL: https://apnews.com/tag/NFL and https://twitter.com/AP_NFL