Bears eye rare win over Lions, end of skid against division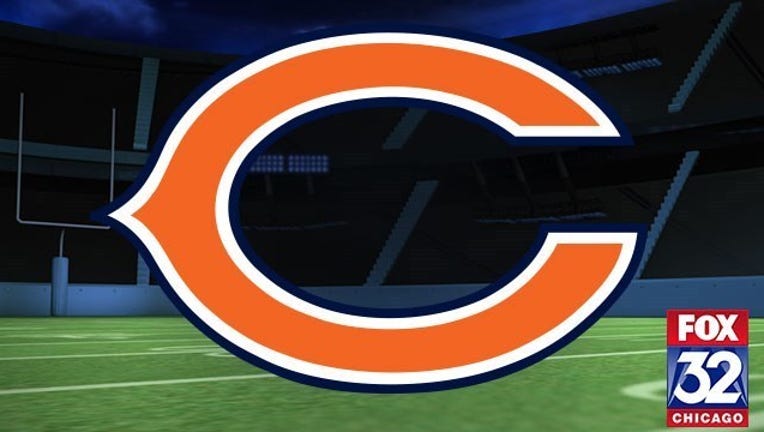 article
LAKE FOREST, Ill. (AP) - The Chicago Bears have a rare opportunity to beat the Detroit Lions and pick up a victory over an NFC North opponent.
As accomplishments go, those seem rather modest. Then again, consider their recent history.
The division-leading Bears have a chance to check off two more boxes when they host the struggling Lions on Sunday.
They have lost nine of the past 10 games against Detroit and have dropped 10 in a row to division opponents heading into their matchup at Soldier Field.
Since the start of the 2014 season, Chicago is 4-21 against the NFC North. But these Bears aren't those Bears.
Chicago (5-3) hit the halfway mark with its best record in five years and sole possession of the NFC North lead for the first time since 2013. It's a big change for a franchise with four straight last-place finishes. But the Bears have already matched their win total from last year and are making a push for their first playoff appearance since the 2010 team advanced to the NFC championship game.
"There's just so much ball left," said coach Matt Nagy, in his first season. "For our team, we've won in different ways and we've lost in different ways. I think we've kind of learned different ways to do it. And when you lose, you try to figure out why and how to not let it happen again. When you win, you figure out why and how you can always improve and be better. I like where we're at, but we understand we have a ways to go."
Chicago is coming off back-to-back wins over two struggling teams, with a 41-9 blowout at Buffalo after beating the New York Jets at home.
Detroit (3-5) has dropped two in a row and last week's 24-9 loss at Minnesota was particularly ugly. Matthew Stafford got sacked 10 times, and the Lions were held to single digits in points for the first time since a 17-6 loss to the New York Giants on Dec. 18, 2016.
They also traded wide receiver Golden Tate to Philadelphia prior to the Vikings game, and they fired special teams coordinator Joe Marciano on Monday night.
"Definitely have to learn from some of those things that we've done in the past that haven't been up to par or haven't been good enough, and try to minimize those or eliminate them as we go forward," coach Matt Patricia said. "That's the most important thing."
Here are some things to know about the matchup:
ON THE MEND
The Bears might get star outside linebacker Khalil Mack (ankle) and top receiver Allen Robinson (groin) back from injuries.
Both players missed the past two games. But they went through full practices on Wednesday. Tight end Adam Shaheen might also return from a foot injury he suffered in the preseason.
ANSAH BACK
The Lions got a boost last week with the return of defensive end Ziggy Ansah.
He had a sack in the second quarter that forced the Vikings to settle for a field goal, after missing six games because of a shoulder injury. Having Ansah back means more pressure on the quarterback and maybe better luck stopping the run. The Lions rank 30th in that area.
"We've just got to set an edge and whoever has got a gap to be in, they've just got to be in there," Ansah said. "Just play fundamental and be able to execute."
FAMILIAR FOES
The Bears are about to meet the Lions twice in a 12-day span, with a Thanksgiving matchup at Ford Field and a primetime Sunday game against Minnesota at home in between.
This three-game run facing the NFC North comes after four in row against the AFC East. Chicago hasn't played a division team since a 24-23 season-opening loss at Green Bay, when it blew a 20-point lead against an injured Aaron Rodgers.
STRUGGLING STAFFORD
After a solid stretch, Stafford has struggled a bit the past two weeks with 13 sacks and a 90.3 rating. He had ratings above 100 in each of the previous five games.
"He's been with the Lions for all of his career and he has a great group of receivers, and for some reason they're not putting games together," Bears cornerback Prince Amukamara said. "But they're still a great team and I know for a fact we won't take them lightly."
GETTING OFFENSIVE
While a defense that ranks fifth overall has gotten much of the credit, the Bears insist their offense is doing its part.
Though Trubisky has been wild at times, his rating (96.1) is similar to Stafford's (96.5). Chicago also ranks fifth in the NFL in scoring.
___
More AP NFL: https://apnews.com/NFL and https://twitter.com/AP_NFL