Bears hoping interceptions become contagious after big win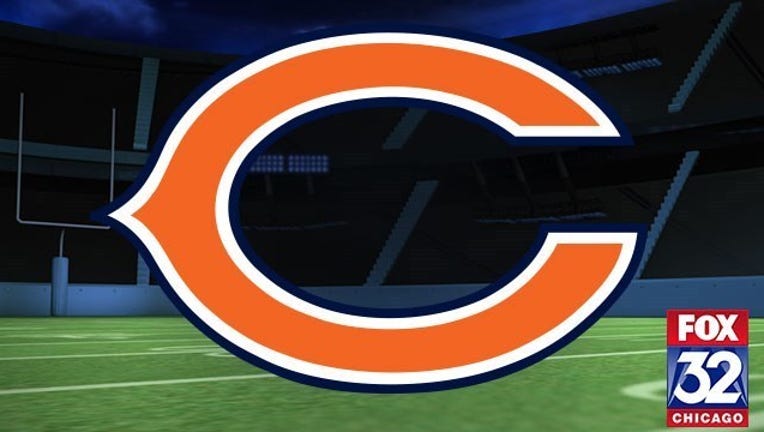 article
LAKE FOREST, Ill. (AP) - Before Sunday, interceptions had been harder to come by this season for the Chicago Bears than victories.
Now 2-4, the Bears hope they can climb among the NFC North leaders by starting a trend after producing two interceptions and three turnovers overall in Sunday's 27-24 overtime victory over the Baltimore Ravens.
"When we're losing, we need to find more turnovers," safety Adrian Amos said Monday at Halas Hall. "I feel like that's got to be a force for us moving forward.
"We got three turnovers and that was a big difference in the game."
The interceptions, in particular, had been a problem. They're hoping this issue is over going into Sunday's home game with Carolina.
The Bears started the win over Baltimore among three NFL teams without an interception, and ranked among the league's three worst teams in terms of turnover ratio at minus-9.
This came on the heels of making only eight interceptions each of the past two seasons - both team franchise lows for a single season.
"It's been an emphasis for us," linebacker Dannny Trevathan said. "We've been playing good defense, but turnovers take a lot of momentum out of offenses, and that's what we want to do.
"Our defense has been working its tail off. We've been just trying to fly around, get to the ball and bring it to our offense."
In particular, Amos has had much to prove in regards to making interceptions. Teammate Akiem Hicks jokingly coined a nickname for Amos, who had no interceptions after starting two seasons and two games.
"Sometimes, I call him 'spatula hands,' because he doesn't catch a lot of balls," Hicks said.
Amos shrugged off the nickname with a laugh. He had the last laugh in Sunday's win.
Following his first career interception, Amos made a 90-yard TD return with about 80 friends and family in attendance in his hometown of Baltimore for a 24-13 Bears lead.
Amos lost his starting job at the start of the regular season when veteran free agent acquisition Quintin Demps and rookie Eddie Jackson took over the safety spots. But Demps' broken arm in Week 3 led to Amos' return to the starting lineup.
"I'm really a self-motivated type of person," Amos said. "I made my mind up that when I get in there, I'm going to play my game. I feel like I've been playing my game.
"In years past, I've played my game, but I needed to make more big-time plays. More plays on the ball, plays that can help our defense out."
Nickel cornerback Bryce Callahan had Sunday's other Bears interception.
Cornerback Kyle Fuller continued enjoying a strong season in pass coverage with a new contract on the line.
"He's been playing very well," Amos said. "The same Kyle I've always known."
Both are from the Baltimore area and knew each other before the NFL.
"He (Fuller) had an injury (knee) last year that held him out the entire year," Amos said. "But he's the same Kyle that I've always seen. I feel like to me, it's nothing new to me. He has always been a solid player.
"Solid in the run, solid in the passing game."
Coach John Fox saw one good reason the Bears produced turnovers, and it's something he hopes occurs more frequently in the future.
"We've gone through all the inadequacies at this point from last season and earlier this season, but I think a lot of it is it helps to play with the lead," Fox said. "We've only done that twice this season, and we've won both games.
"So, I think that helps our defense."
___
For more AP NFL coverage: http://pro32.ap.org and http://twitter.com/AP_NFL