Bears lean heavily to the run to protect rookie quarterback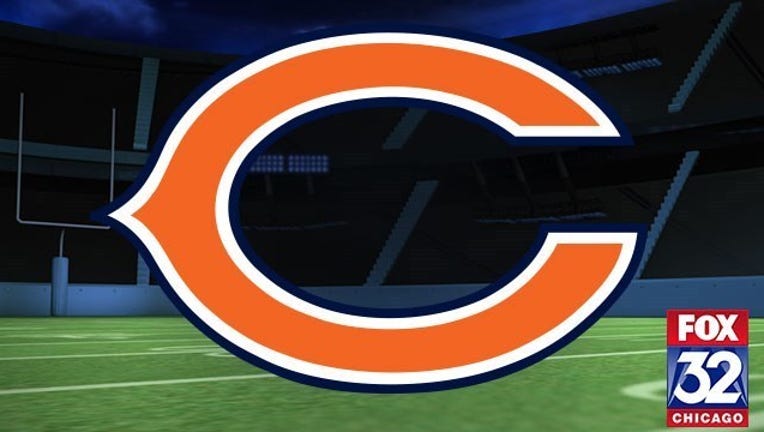 article
LAKE FOREST, Ill. (AP) - Throwing 16 times a game runs contrary to popular methods for winning in the NFL, or getting a passer experience.
Chicago Bears quarterback Mitchell Tribusky doesn't care if his offense continues playing it safe - as long as it's in a victory.
"As a quarterback, you want to be throwing the ball, but as a competitor and leader of this team, you're going to do whatever it takes to win," Trubisky said. "And if it's running the ball, if it's passing the ball, whatever it is, that's what we're going to do."
Trubisky goes into Sunday's home game at Soldier Field against Carolina with only 41 pass attempts in two games, as the Bears have leaned heavily on the running of Jordan Howard.
Trubisky threw 16 passes and the Bears ran 54 times last week to beat Baltimore 27-24 in overtime.
Overall, they rank fourth in rushes (186) and 28th in pass attempts (183), but they're not worried so few attempts limits Trubisky's progress as they play it safe.
"This is a combative game, a will-breaking game," Bears coach John Fox said. "Running the football is not the easy way to do it. You're not finessing people.
"I think it's a little bit like a championship boxing match. Body blows aren't real sexy, but they take their toll in the later rounds. It's a way to win, maybe not as flashy, as exciting as knockouts and those kinds of things. But it works."
This approach is nothing new for a team coached by Fox.
In 2003 during Fox's second year coaching the Panthers, they finished 28th in pass attempts (460) with Jake Delhomme at quarterback and third in rushing attempts (522) but went to the Super Bowl.
In 2011 with Tim Tebow at quarterback, the Denver Broncos were last in pass attempts (429), but first in rushing attempts (546) and won a wild-card round playoff game.
Offensive coordinator Dowell Loggains called the excessive running more abberation than a regular plan, and cited the Ravens' use of a cover-2 defense as a reason.
The Ravens tried to confuse Trubisky in his second start with a defense they'd rarely played, and left open the running lanes.
"You (media) guys know me, I like to throw the football," Loggains said. "I'm a quarterback guy."
Howard rambled for a career-high 167 yards and broke a 53-yarder to set up the winning overtime field goal by Connor Barth.
"When you average 4.5 yards a carry, you can do that," Loggains said. "It's easy to do that there. It's when you're averaging 2 and 3 and then all of sudden, you're putting your quarterback in third-and-extra-long the whole time, you can't play that type game.
"And that type game isn't fun if you don't win the game. The reward is you win and the guys up front did a great job. The run-game guys did a great job designing a good plan and our guys executed well."
Loggains isn't worried about a young passer becoming impatient with this style.
"He's a team-first guy," Loggains said. "He knows that we are going to do whatever it takes to win a game.
"Sometimes it's throwing 27 straight fastballs. If that's what it is, that is what we are going to do. He also is very aware in his little time in the NFL that there are going to be games - maybe this week, maybe next week, maybe a month from now - that we are going to open it up and throw 45 times."
Coaches say even with so few passes, they're seeing development in Trubisky.
"I feel like I've grown a lot," Trubisky said. "I mean, I'm able to see it, I'm able to see it coming."
Fox said Trubisky patiently threw the ball away six times last week and called it a sign of progress.
A week earlier, Trubisky gave up a key fourth-quarter interception to lose his first game against Minnesota.
"You can't get selfish wanting to force in every pass - that just doesn't make sense," Trubisky said. "So it's just me trying to play smarter and put my team in the best position to be successful each drive and come out winning games.
"The throwaways are important."
NOTES: Defensive back Sherrick McManis missed Wednesday's practice with a pulled hamstring suffered in Sunday's game. ... Linebacker Nick Kwiatkoski (pectoral muscle) practiced Wednesday on a limited basis. Kwiatkoski has been out since suffering the injury in Week 2.
___
For more NFL coverage: www.pro32.ap.org and http://twitter.com/AP_NFL