Bears receiver Allen Robinson making progress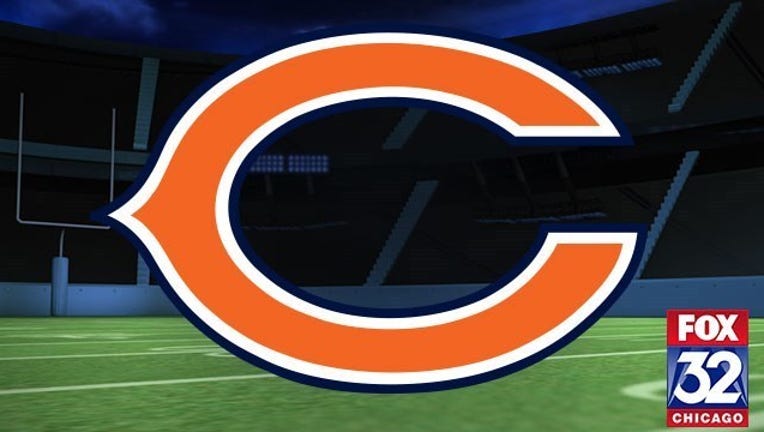 article
BOURBONNAIS, Ill. (AP) - The Chicago Bears anticipated wide receiver Allen Robinson would need time to assume a role as quarterback Mitchell Trubisky's No. 1 target.
Considering where the Bears passing game was last season, they expected this wait to be worthwhile.
Robinson continues to work at a slower, steadier pace through his first live practices since suffering a torn left anterior cruciate ligament, and hopes to reach a point where he and Trubisky click in the passing offense.
"It's all about getting back acclimated, running certain routes, getting the small things in football, as far as actually football - route-running, sinking my hips, stuff like that," Robinson said Tuesday at Bears training camp. "As far as physically, I feel fine."
Robinson took off Monday's practice to rest his knee after his first full practice participation over camp's first three days. He returned to work Tuesday with no ill effects.
The slow, steady approach isn't keeping Robinson from learning during meetings.
"He's asking great questions," Nagy said. "He sits in the front of the room. He's a little introverted, which is fine. That's what we talk about - everyone is a little different. But he comes to me probably three to four times a practice and asks me certain questions, so we have a good relationship going there."
Rehab from the injury kept Robinson from doing much in organized team activities and minicamp.
"Man, it's fun," Robinson said. "Being away from the grass for 10-plus months, it feels so good to be back out here running routes, competing, going against defenders, everything like that. It's exciting."
Nagy said no receiver has stepped up so far as Trubisky's top target.
"But in a couple weeks I think if you come back and ask me that question there might be somebody that he starts to develop that bond with," Nagy said to reporters.
Nagy sees signs Robinson is a bit tentative on routes requiring a cut inside, and expects the fifth-year receiver to overcome this as the knee continues to strengthen.
"I like where he's at," Nagy said. "Allen is doing everything that we're asking for. There might be a couple routes I think more mentally he's just trying to get over, that it's OK to do that. But that's part of the health part of him.
"Just once you get through that part, then you're ready to go. So we have the time. That's the benefit of having five weeks in the preseason and then we get him ready for Week 1."
Robinson calls his goal a better understanding of the offense rather than simply labeling it a need for receiver and quarterback to build chemistry.
"I think that's a big misused word," Robinson said. "Because at the end of the day you know certain routes and certain things like that, you've got to be in the right place at the right time in a way that matches up with your quarterback."
The Bears last season badly needed a primary target for Trubisky after injuries deprived them of Kevin White and former Bear Cameron Meredith. Chicago finished last in passing yards (2,811) and tied for last in touchdown passes (13).
Despite suffering a season-ending knee injury in Jacksonville's opener, Robinson signed a three-year, $42 million free agent deal with the Bears. In the process, he left a blossoming AFC championship game qualifier for a team out of the playoffs since the 2010 season.
"You know, looking at the (new) coach, offensively scheme-wise, the quarterback, and things like that, I mean, there's no doubt at all that this team has all the talent in the world to win games," Robinson said.
The talent Robinson brings is being able to stretch defenses and make jump-ball catches. Robinson had 22 touchdown catches in his first three seasons.
"Me being a bigger receiver, I think I'm a versatile receiver," Robinson said. "I think that's something that coach Nagy, as far as his offensive scheme, it's about versatility.
"For me, watching him, the play calls that he had prior to coming here, I knew that's something that was a big part of his offense is versatility. I knew that he would be able to use me in a very effective way."
Even if Trubisky has been targeting receivers such as Kevin White, Taylor Gabriel and Anthony Miller just as much or more often at camp, the Bears quarterback said he knows how to use the 6-foot-3 Robinson.
"He goes up, gets the football, creates separation," Trubisky said. "He can make those acrobatic catches that we haven't seen here in the past.
"He can separate with speed, he's physical, he runs great routes. He's really a student of the game. That's something I've learned."
Robinson expects to apply what he's learned by making Trubisky's job easier.
"I want Mitch to be able to go out there and just be able to play free," Robinson said.
___
For more NFL coverage: http://www.pro32.ap.org and http://www.twitter.com/AP_NFL