Bears see better days with Mack, new weapons for Trubisky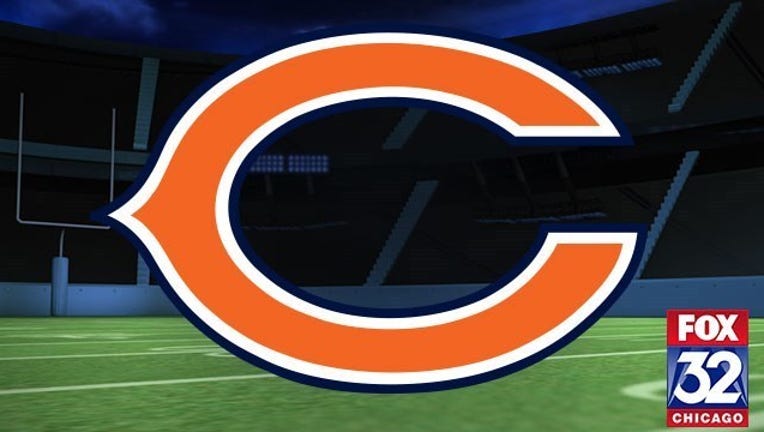 article
LAKE FOREST, Ill. (AP) - Whether they were loading up around Mitchell Trubisky or swinging a last-minute blockbuster trade for Khalil Mack, the offseason was all about the quarterback for the Chicago Bears.
Develop their own - and harass their opponent's.
Now, it's time to see how it all comes together. But the Bears sure look like they are poised for bigger things after four straight last-place finishes in the NFC North.
They spent much of the offseason surrounding Trubisky with the weapons they believe he needs to succeed, hiring the offensive-minded Matt Nagy to replace the fired John Fox after a 5-11 season and adding play-makers such as former Jacksonville Pro Bowl receiver Allen Robinson.
The biggest addition? That would be Mack, acquired from Oakland on Saturday.
A two-time All-Pro and three-time Pro Bowl selection, he has 40 1/2 sacks in four seasons. Mack gives an already solid defense an elite edge rusher, though he's not the only important addition.
The Bears added a potential cornerstone player when they drafted inside linebacker Roquan Smith at No. 8 overall.
Clearly, general manager Ryan Pace is thinking big.
The Bears have made the playoffs once since the 2006 team's run to the Super Bowl. They have five straight seasons without a winning record. And they have a fan base that's antsy yet energized.
Here are some things to know as the Bears get ready to open the season at Green Bay on Sept. 9:
NEW MONSTER: Mack is the best pass rusher acquired by the Bears since Julius Peppers left Carolina to sign with them in 2010.
His arrival could turn a defense that ranked 10th overall into an elite unit. And it gives coordinator Vic Fangio - who re-signed after getting passed over for the head coaching job - a major weapon. More pressure on the quarterback could lead to more interceptions for the Monsters of the Midway after they had one of the lowest totals in the NFL last season with eight.
That was a big sticking point for a defense that ranked seventh against the pass, ninth in scoring and 11th against the run. The Bears also tied for seventh in sacks.
NEXT STEP: Whether he makes the sort of leap Carson Wentz and Jared Goff did in their second seasons, the Bears are banking on Trubisky to take at least a few big strides. They also expect him to hit a few more bumps along the way.
"The first time we get out there and play a real game in Lambeau and we play that first regular-season game, there's gonna be hiccups," Nagy said. "He's gonna learn from that. Then we just continue to grow as the games go by. Mitch can handle all of it."
Trubisky threw for 2,193 yards and completed 59.4 percent of his passes in 12 starts last season. But the No. 2 pick in the 2017 draft also threw as many touchdowns as interceptions (seven).
But he's playing in a more open and aggressive system with some new receivers, something the Bears sorely lacked. Besides Robinson, they also added receivers Taylor Gabriel and rookie Anthony Miller, as well as tight end Trey Burton.
NEW TERRITORY: Though he comes with a reputation for developing quarterbacks, one thing Nagy does not have is experience as a head coach. He didn't even start calling plays until late last season with Kansas City, where coach Andy Reid handled those chores. And he never really had to worry about the defense or special teams until now.
"It's one of those things, some coaches are offensive, some coaches are defensive, and he's a guy that can really rally all the guys," guard Kyle Long said.
The Bears certainly needed a lift after going 14-34 over three seasons under Fox. That gave him the second-worst winning percentage in franchise history.
ON THE MEND: Almost as important as Trubisky's development is the health of Robinson and Long. Both players are coming back from injuries and hoping to flash their old Pro Bowl form.
Robinson tore the anterior cruciate ligament in his left knee during last year's opener with Jacksonville. The 2015 Pro Bowl receiver was injured on the Jaguars' third play and missed the remainder of the season.
Long, a three-time Pro Bowl lineman, is healthy after two injury-filled seasons. He's coming off shoulder, elbow and neck surgeries, not to mention a major ankle injury in recent years.
CATCHING UP: The Bears were drawn to Smith partly because of his speed. Seeing how quickly he can catch up following a holdout wasn't what they had in mind.
The inside linebacker from Georgia showed up 30 days after rookies were supposed to report to camp. He was the final pick in this year's NFL draft to sign by the time he agreed to a four-year contract that guarantees $18.5 million and includes an $11.5 million signing bonus. There was a holdup over contract language.
___
More AP NFL: https://apnews.com/tag/NFL and https://twitter.com/AP_NFL