Bears TE Miller focuses on future on anniversary of injury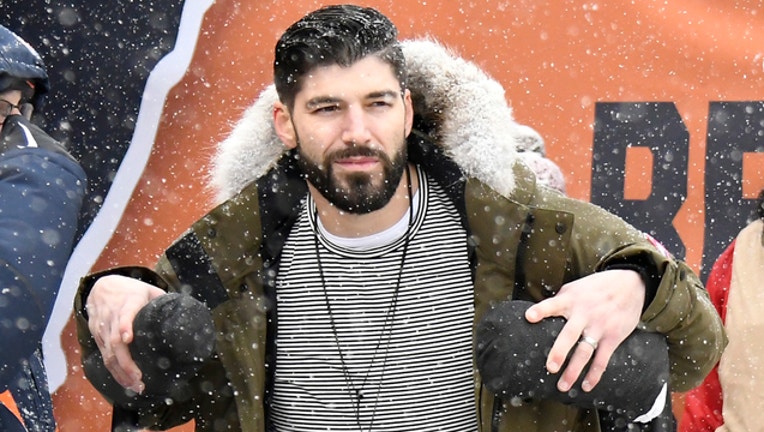 article
LAKE FOREST, Ill. (AP) - Zach Miller is helping out wherever he can with the Chicago Bears. He is learning how to play the piano after teaching himself how to play guitar in college. He takes his children outside to play football and soccer.
In a lot of ways, life is pretty much the same for Miller as it was before he sustained a gruesome left leg injury in a loss at New Orleans . In some ways, it's completely different.
"I'm certain it changed me a little bit," Miller said Monday on the anniversary of the horrific play. "Perseverance, I've always felt I've had that, but this is just on another level. Patience for sure, sitting there for six months and your foot won't move and you're trying to move it, it teaches you a little bit of patience and I guess just the will to keep on fighting.
"Ton of positive things that I've gained out of this thing, and that's just the way I look at it, opposed to all the negative stuff I suppose you could take with it."
One year ago, Miller nearly lost his leg after he got hurt on a potential touchdown reception against the Saints. The veteran tight end dislocated his knee and tore an artery, but was walking on his own by late December.
The 34-year-old Miller had the last of nine surgeries for the injury in January. He is talking about running again and keeping open the possibility of returning to the field, but he isn't sure how he would assess his progress.
"I don't know if I'm ahead or behind because I don't know the blueprint of this thing," he said. "I'm very happy where I'm at. Just throughout it, I've made goals just to see if I could attain them. I hit `em and I feel good where I'm at physically.
"I've been able to get back in the weight room and start doing some things that at least feel like I'm getting stronger and make me feel better. But I still have a long ways to go and I understand that challenge and I'm willing to accept it."
Miller signed a futures contract with Chicago at the end of the 2013 season. After spending 2014 on injured reserve, he started 28 of 33 games while making 101 receptions for 1,161 yards and 11 touchdowns the past three years. He also spent three seasons with Jacksonville.
He signed a one-year deal with the Bears in June, and the team placed him on the physically unable to perform list. While he rehabs his leg, Miller is helping the team by watching video and offering his perspective whenever anyone needs any help.
"Zach is one of my favorite people I've been around in a long time," first-year Bears coach Matt Nagy said. "I absolutely love the kid. He's somebody that we feel very fortunate and lucky to have be a part of this family and this organization. The times that we get together and we talk, I mean just such a happy-go-lucky guy, good, good person."
Miller said he is enjoying his role with the team, but isn't sure if he wants to get into coaching. He's focused on seeing how far he can go with his rehab.
Same goes for the anniversary of his injury.
"I don't want to say this was a year ago. I made it through one year already. This isn't we're looking back at that," he said. "We're looking at kind of where I am now."